I pulled this Rawlings G38 from the ebay bargain bin last month, just for the tag and the button. It looked bad in the pictures and no better in person, stiff as a board. Had some time over the weekend, so I started cleaning around the stampings just for the heck of it. After some scrubbing, the grime started to come off. I've learned this; some gloves that I think are hopeless will clean up nice, some that look like they will clean up nice, don't, and I usually guess wrong on both

Before (actually during on the front of the glove).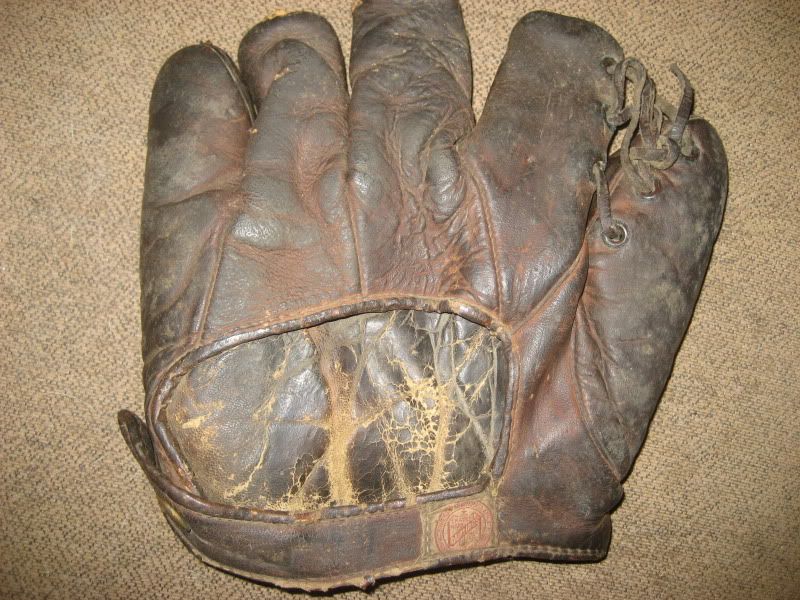 After.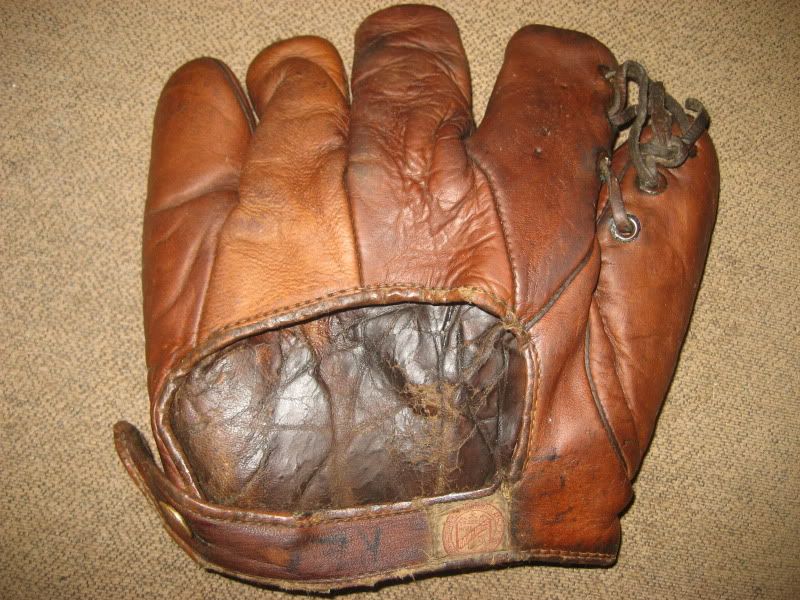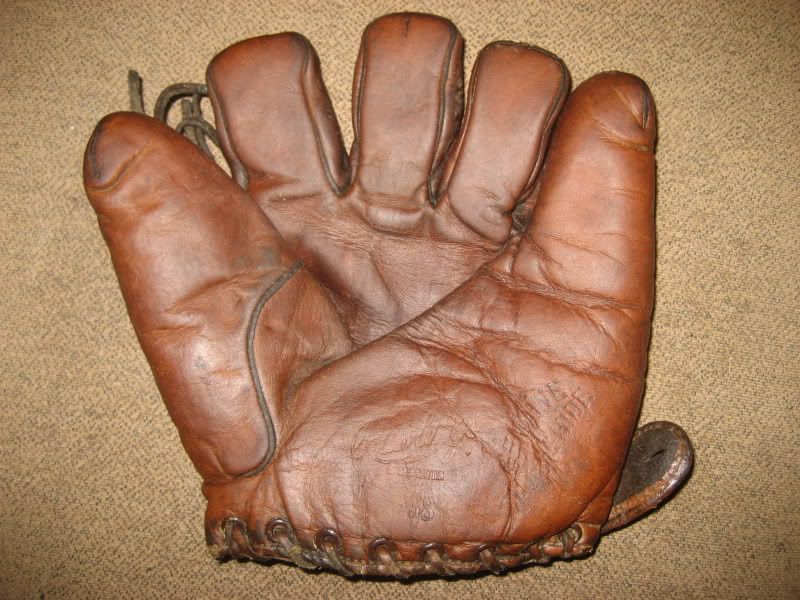 I've also learned that grime is good at hiding ink...