Two more new Sonnett gloves

Posted:
October 22nd, 2006, 2:03 pm
First one here is a picture pocket Enos Slaughter model. This is the first picture pocket Sonnett I've had. Even though this doesn't have a tag on the back I think it will be a keeper. Thanks Dad for finding this at Stormville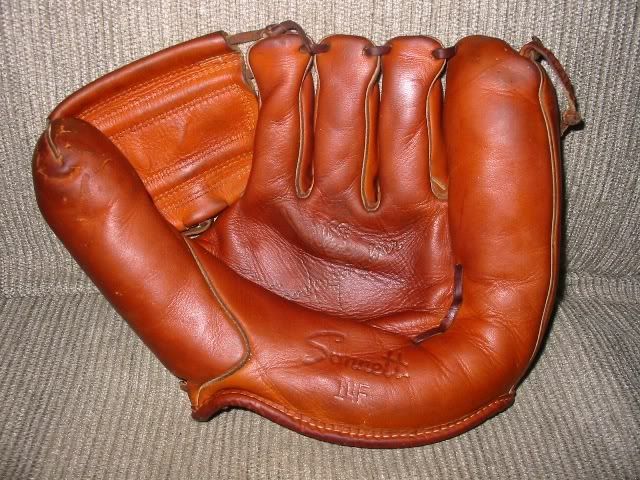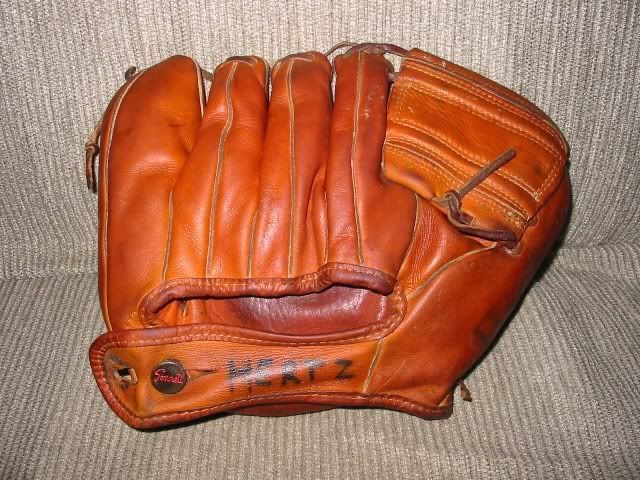 Second here is my first 1B Sonnett glove - it is a Joe Collins model. Very nice tag on the back and it's in really good shape!