Still a couple days to go in the month but I thought I'd get these posted.
Wright & Ditson buckle back 1B mitt with tennis player tag - I've seen this tag a couple times and it always makes me smile - a tennis player on a baseball glove. The mitt itself looked to be well made and had an interesting strap. Final price $157.50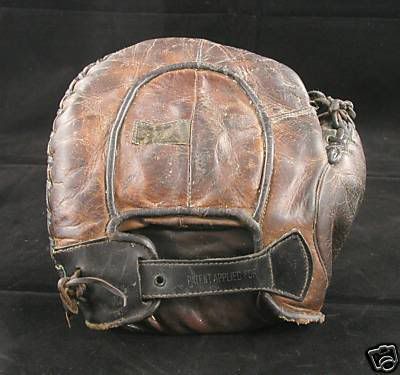 J.C. Higgins sewn web for a left hand thrower - this glove appears to be in excellent condition with a great tag. Final price $305.11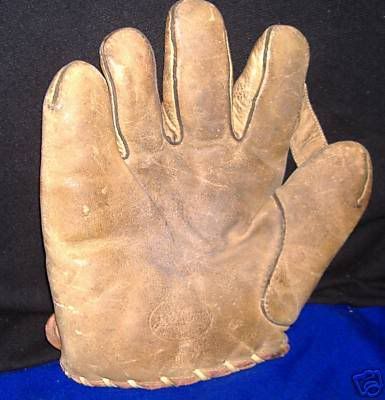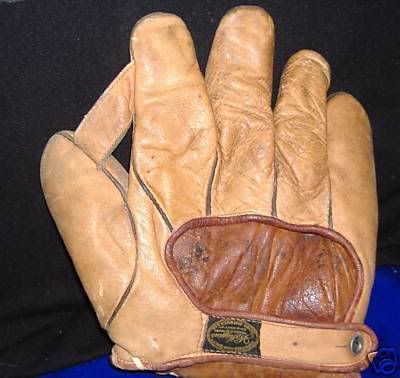 Wilson Rogers Hornsby "Lutzke Style" three finger glove. Second one in the llast two months. This looked rather clean despite the defects the seller described. Final price $460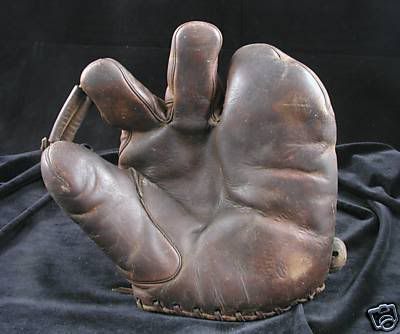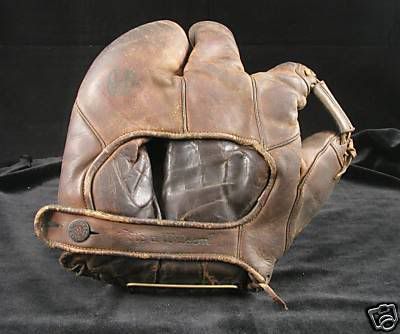 Alex Taylor sewn web split finger glove. The pictures weren't too great but the glove appeared to be in great shape. If someone here picked it up could you post better pictures? Final price $285.01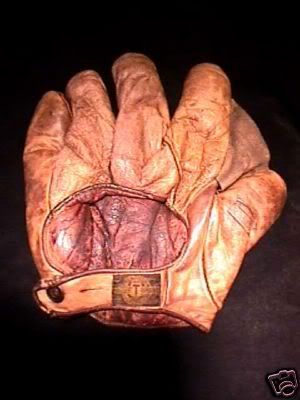 Thomas E. Wilson sewn web with hole in palm. We see these gloves around once in a while - I find them very cool but unfortunately I didn't bid high enough to win this one. Final price $317.79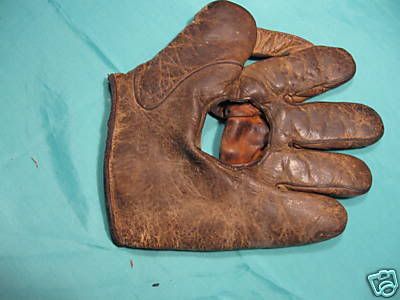 Reach 1" web split finger glove. This was a nice, clean model that did very well for the seller. Final price $289.50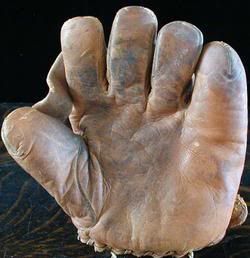 There were some other interesting gloves during the month if other people care to share, that would be great!