An easy choice this week is a very unique Spalding AAH model glove. The most unique feature of this glove is the stitching that traces the fingers and heel of the glove, somewhat comparable to the hurricane pattern gloves. This one drew plenty of bids, 17, and sold for $2175.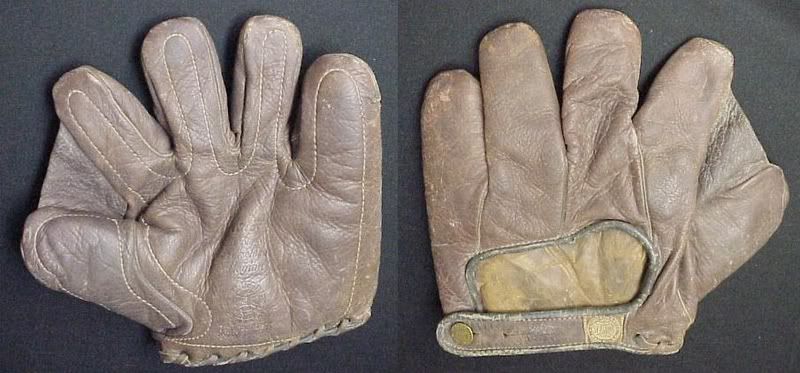 Other nice gloves this past week, starting from the upper left...A beautiful D&M G38 model that went for $690.
In contrast to the classic D&M is the MacGregor-GS to the right. I can't remember the model on this one but it does come up from time to time and because of its unique design always attracts plenty of attention. But I'm not really sure what they were thinking when they put this one out. In good condition it went for $162 with 14 bids.
A couple of gloves that failed to meet the seller's reserve. A workman style crescent padded glove topped out at $1225. The white Reach SW model (which featured stunning piping and a mint patch), from the same seller got to $710.