I recently picked up a pro issue pro preferred Rawlings PRO 12-2K, I really like the glove, but it VERY dry, which is very common with these gloves.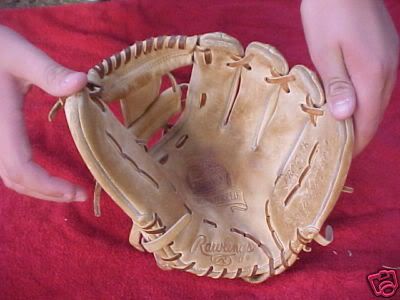 The other thing I've noticed, maybe due to how dry the leather is, this glove sucks up dirty like no other. My Heart of the Hide gloves will get dirty, but it always wipes right off, it doesn't really get into the leather like it does on this glove. I was wondering if a good cleaning session with some of the orange bottle lexol for cleaning might do it some good, maybe even do it more than once. See how good I can get it, i'm guessing it's never been cleaned/conditioned.
Following that I was wondering how I decide between the Lexol brown bottle stuff, or the Lexol NF ? The glove is a game glove that I use a lot, don't know if that makes a difference. Biggest concern is that it doesn't pick up any weight. If the color changes slightly but the glove feels great and stops being a dirt vacuum I'd be fine with that

Look forward to your input/replies.