Hello everyone-
I decided to work on an old glove as practice before I move onto relacing my Rawlings... I posted some pictures of this last week, but here's before and afters.
The original lacing pattern had been abandoned long ago so I had some fun coming up with a new one.
Thanks goes out to Bret for the laces.
BEFORE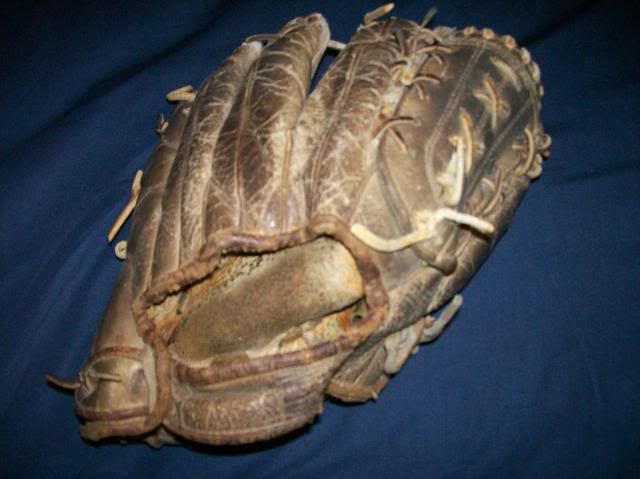 AFTER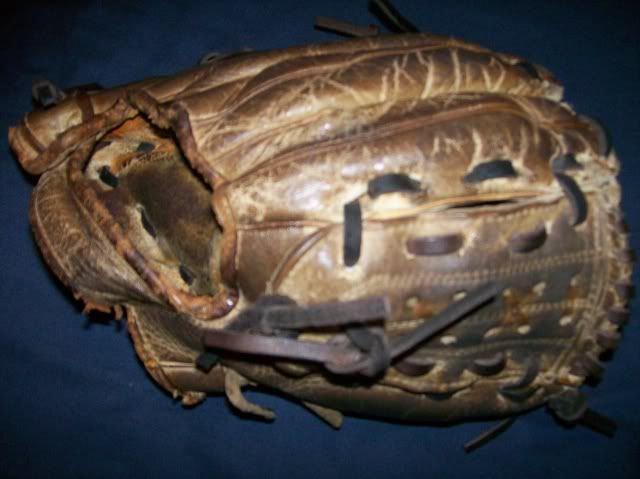 This glove is so much better than what it was before. Basically, I just hit it with tons of Lexol Conditioner and finished with a coat of pure lanolin.