My TG12, which I got in 1960 and used until mid 1980s; had the inside palm partially repaired by a guy in 1977 who added a new piece of leather over it; made note to self to also oil that part on all future gloves, never had on this one. I added the double stiching of the fingers after a line drive (I played third base) broke the single lacing and hit me in the forehead (shortstop caught it, so the batter was still out). Decided to retire this as rare glove, later saw one brand new in Rawlings trailer museum.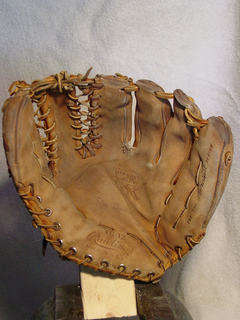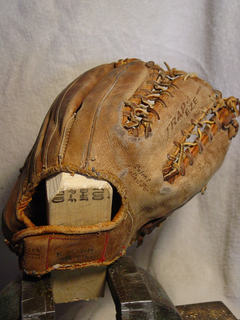 Jump to 2008, Kenny Jenkins restore (different lighting conditions, color same)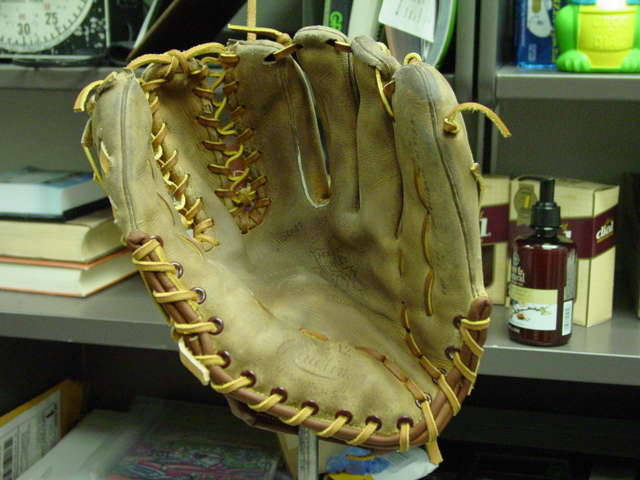 No more rip between index and third finger.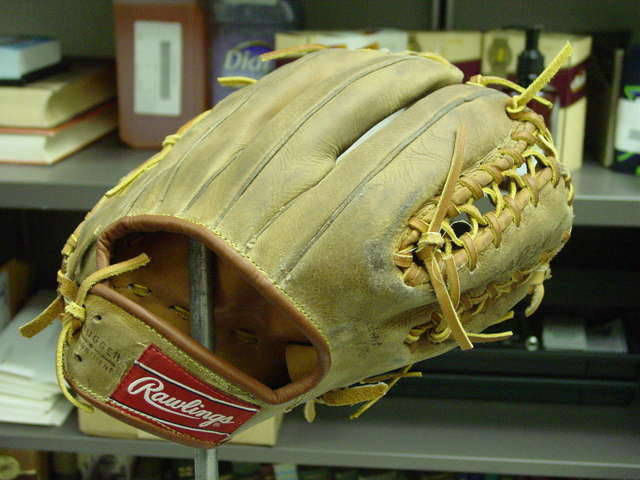 New inside liner and leather, new piping, new lacing, new patch, new thumb strap, home-made sewing repair on back now repaired correctly.