My Gamers: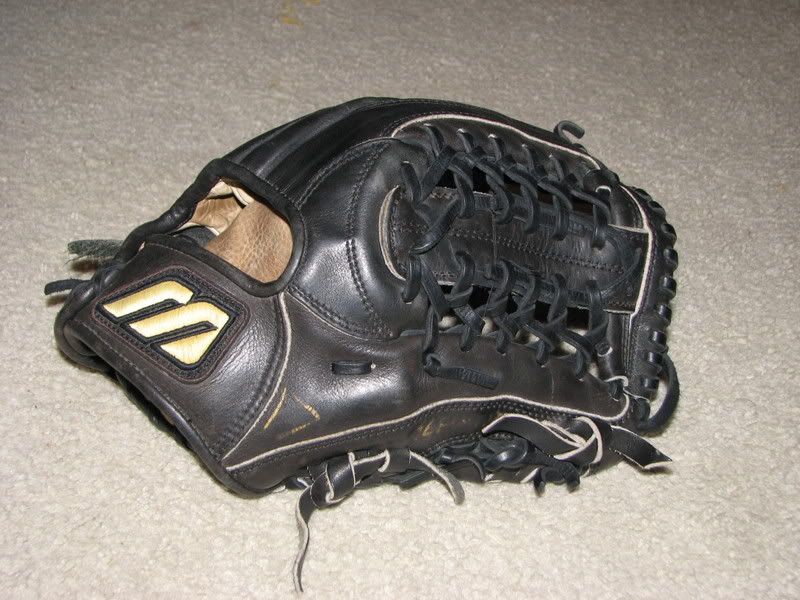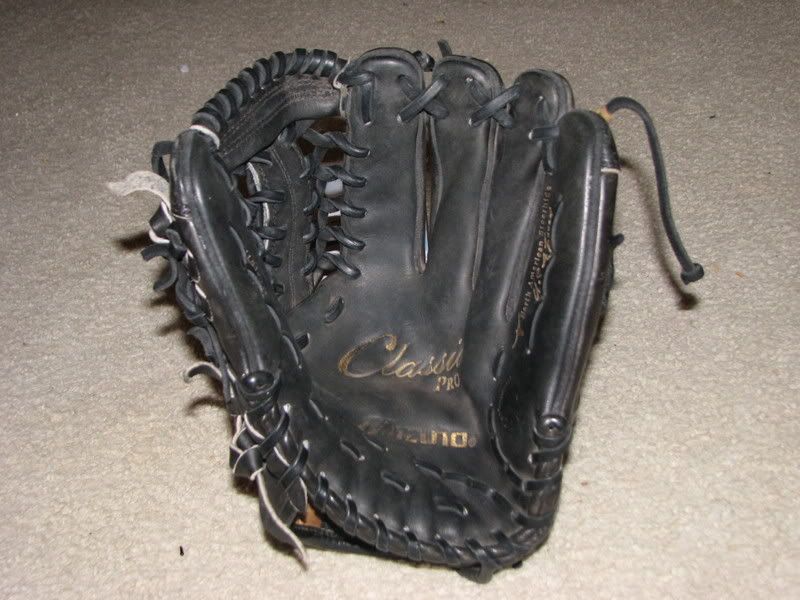 This is my baby. Use this one mainly just for pitching so it's in great shape.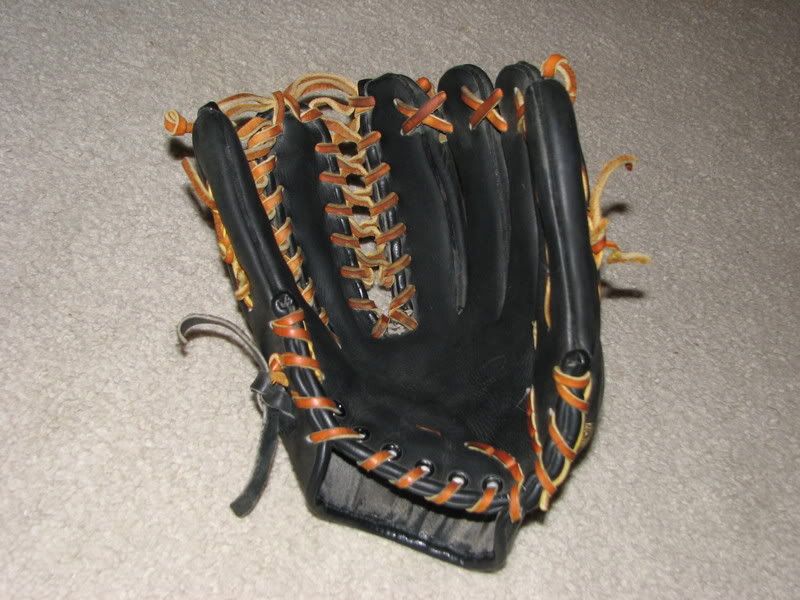 My "home-made custom". Wanted to keep my Mizuno collection going so i put an M patch on there. Dont really know what to do with the stiched on "Rawlings." This is just a Player Preferred model, but I've gotten a lot out of it for the money, and i like my gloves pretty flimsy for the OF.
Havent use this one in a game yet. Custom SAF glove. Excellent leather and awesome smell. It's taking me forever to break in and feel comfortable enough to use in a game.