Early 1900's U of Pennsylvania full jersey

Posted:
June 18th, 2007, 5:27 pm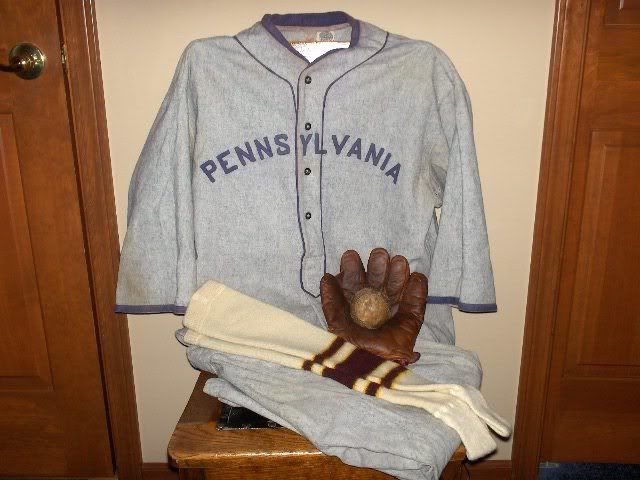 This jersey was given to us from an ebay member. We sold her a Notre Dame item and she saw we like baseball items. It was her dads in the early 1920's. She gave us the shirt pants and socks because she knew we would appreciate it being as big of baseball collectors as we are. The jersey and pants are made by Spalding and are in great condition.