Earlier this summer, I posted that my wife arranging for my sons and me to be photographed in "vintage" baseball uniforms. After a summer of looking for cleats, appropriate socks, belts and caps, Sarah sewing the uniforms, and working with the photographer, I finally have the results. They came out pretty cool, I think. How about you?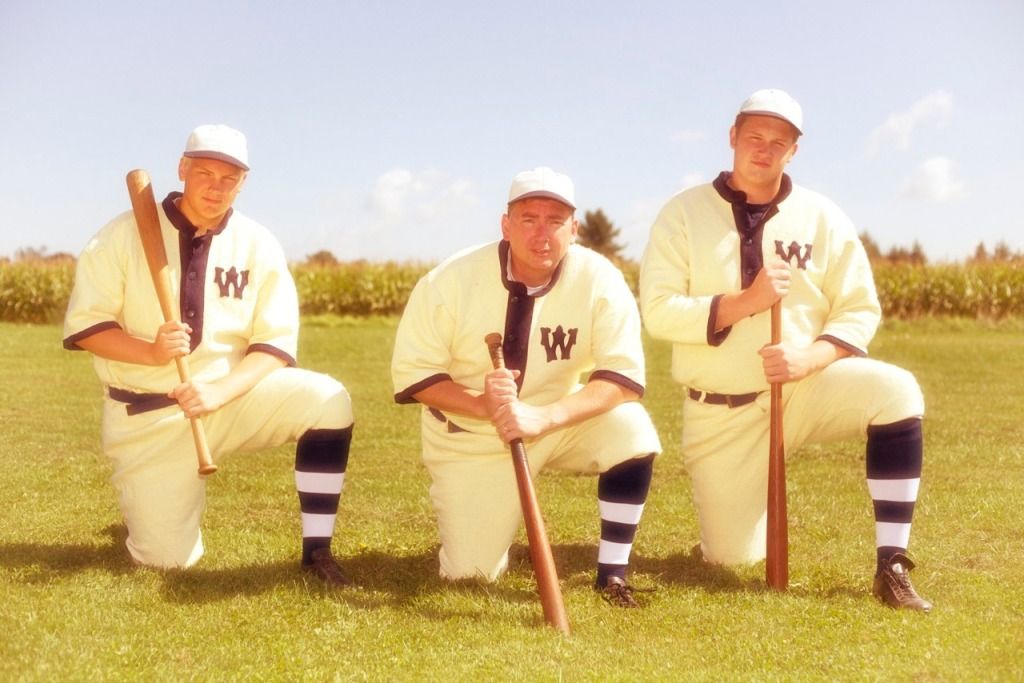 Taking a knee
dugout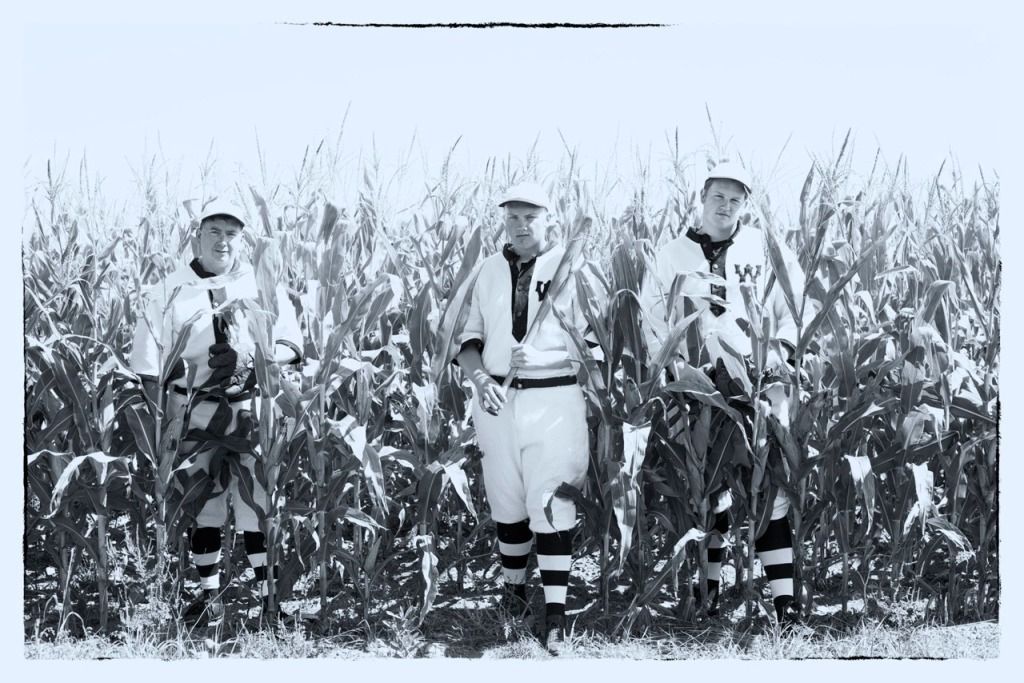 field of dreams (to satisfy the photographer, who wouldn't proceed with the shoot until he had us going in and out of the corn a dozen times!)
this was an attempt to reproduce the photo below...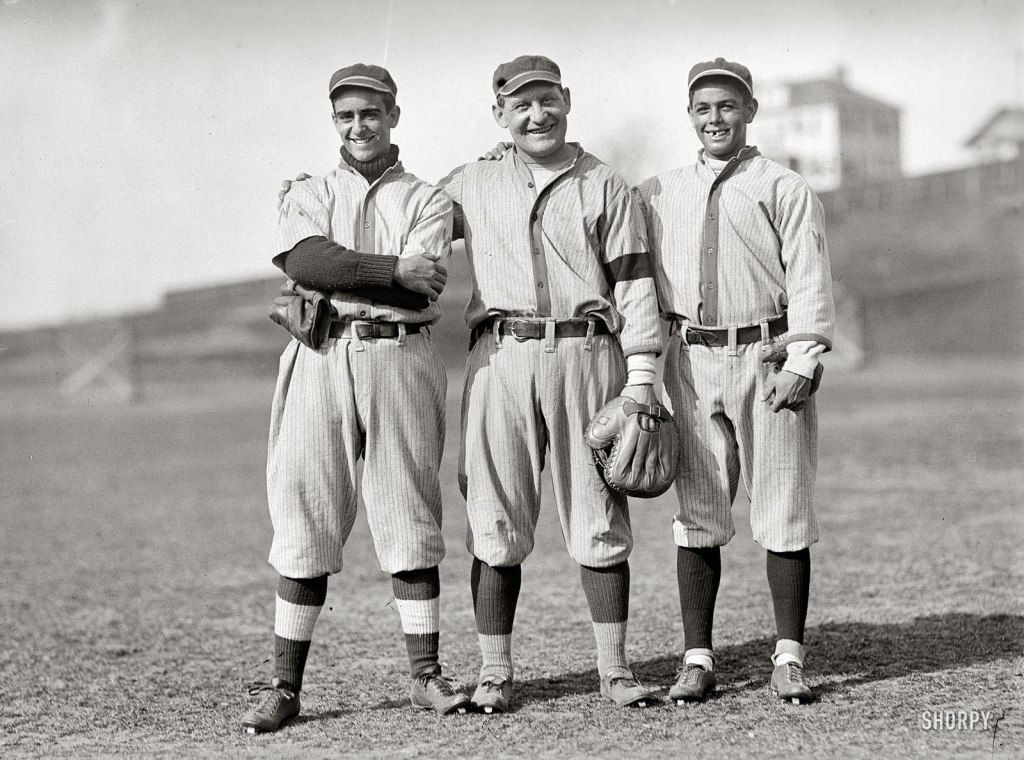 the original shot that we copied
All the equipment is from my Ken-Wel collection, except the cleats were were various brands and the best that we could find that would fit.