Topping the list for the week is the Goldsmith Eddie Collins EC model. Unbelievably sharp this one brought in
$831.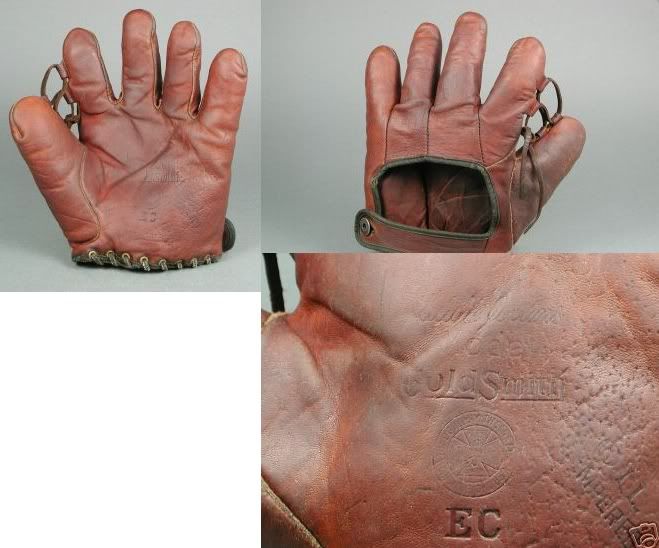 Following that is the Spalding Ruth model that came in just under $1000 with 14 bids. Unfortunately the seller does not provide much info on the model number, only that it is a Ruth glove. The Ruth stamping does seem bold and the glove solidly in tact. It does look to be a newer Ruth model,
likely after his playing days.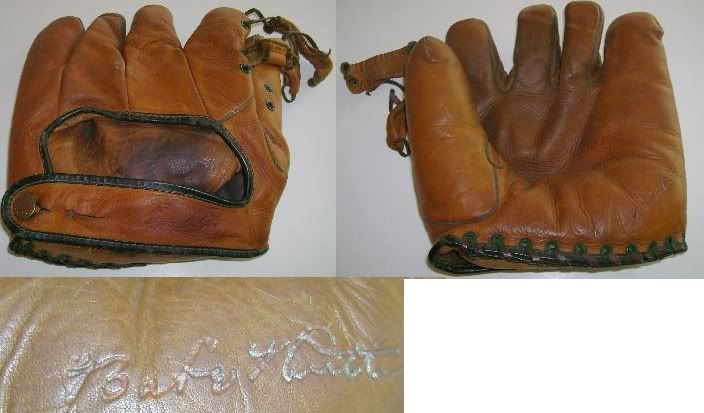 A unique, great looking Doak model was auctioned off for $330. And then there's the Sonnett #34F Walker model. This one netted $181.