There was a wide array of gloves that were moved on ebay this past week. I think my personal favorite has to be a mint Rawlings Stan Musial SM6 that went for $289. I use the Reggie Jackson KM8 H-web model in a Sr men's baseball league and I've really grown attached to the glove styling.
A "Made in the USA" A2000 went for nearly $500. I'll be the first to admit that I don't fully understand the difference between the various A2s. This one being in great shape, made in the USA, and itsunique web pattern (unique in that it is not just the dual hinge web) are the likely drivers of the pricing. If there is anyone out there that would like to offer an opinion on how to qualify a premium A2, and a really premium A2, that would be helpful...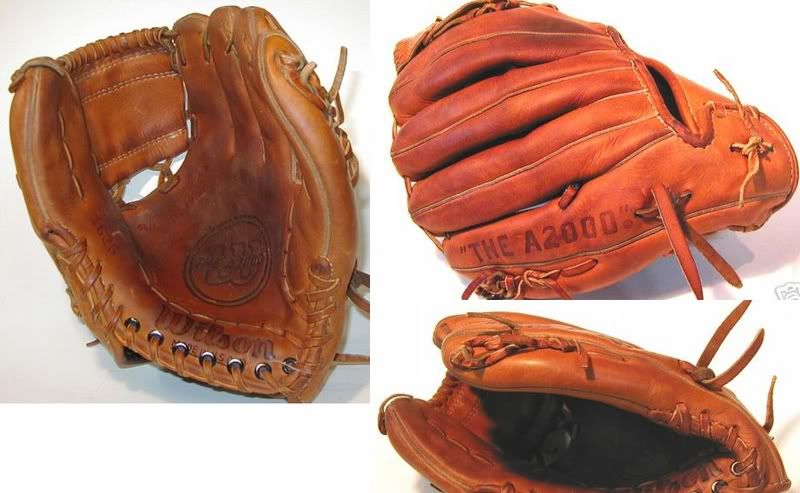 A unique Mantle glove went for $557. The Rawlings MM2, according to the seller, was only made in 1961. I can't vouch for that, but I'm pretty sure I have seen this glove only once or twice before.
Also pictured below is a Horace Partridge Red Faber model. I don't think I've owned an HP, but it looks like a high end glove, as good as any Ken Wel or D&M glove from the era. The one pictured below went for $308, features great patina and a buckleback with tall notch.