I called last week one of the worst in memory, and I'll stick by that. However, somehow, I missed the most obvious selection of all, a very nice Everlast brand Grover Cleveland Alexander 8042SC model, which clearly what would have been the glove of the week. The glove has a clear Alexander endorsement and seems to be in great shape structurally. The glove also features the "I use and endorse…" stamp along with another Alexander endorsement on the thumb. Between the stamping and the model number, I would have to say this must be a Stall & Dean glove, which was sold under the Everlast name. Probably a very nice alternative to a Stall & Dean labeled glove, this "Ol' Pete" went for $1,000 on1 bid.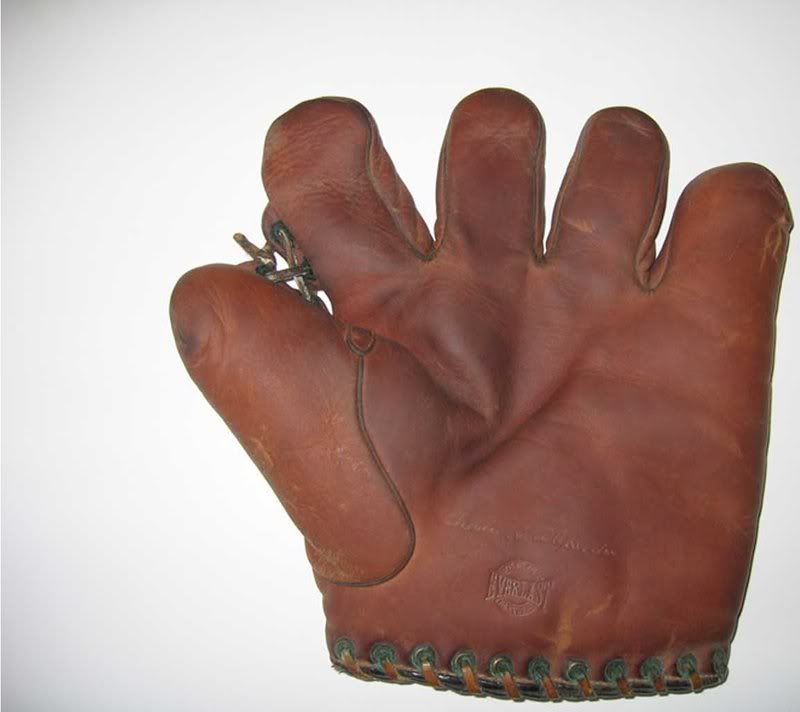 Globe Brand gloves aren't talked about much and I suspect for good reason, they typically don't appear to be of very high quality. However, a glove that is mint like this is definitely a rarity. The pictures say it all, along with the hang tag that is still fastened to the glove. The Bobby Doerr G73 model G73 fell short of the BIN price of $525, but the seller accepted the $450 Best Offer.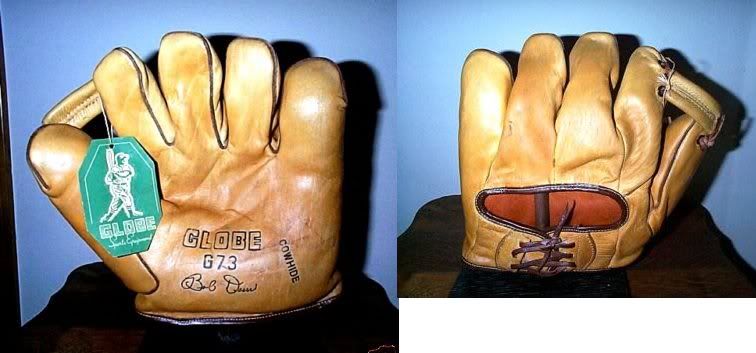 Without question, my favorite glove of the week is a MacGregor GoldSMith Ralph Kiner model with a very unique webbing. The glove looks to be in super condition with a great, rich look. This is the classic looking MacGregor model that was also endorsed by Reiser, Walker and others. Add to that the unique web and we have a great mix. Looking at the webbing it is reminiscent of some of the basemitts we see from that era, but more so of the rolled lace web that was eventually outlawed. I think a relative bargain at $128 on 5 bids.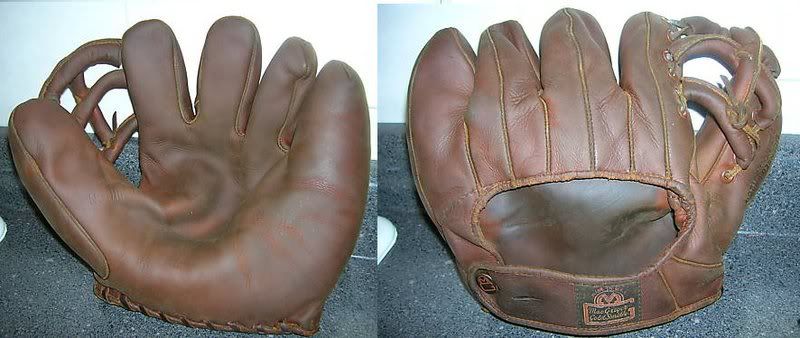 Even the bargain of the week was tough to choose from, but I'm going to choose a private label basemitt from Ashman's Sporting Goods, Springfield, IL. The buckle back basemitt seems to feature solid, clean leather, but even more so a classic look of the era. The glove sold for just $36 on 8 bids.