Here are a couple of my recent purchases. First up is a James W. Brine buckleback catchers mitt. I bought this one because I liked the snaps on the back - I had never seen one like it and thought it looked neat. I don't have many catchers mitts, besides my OK/Sonnett collection, and this is a cool addition. After receiving it, that James W. Brine tag has been sewn over another companies - I'd like to know what it is but dont' dare remove the top one: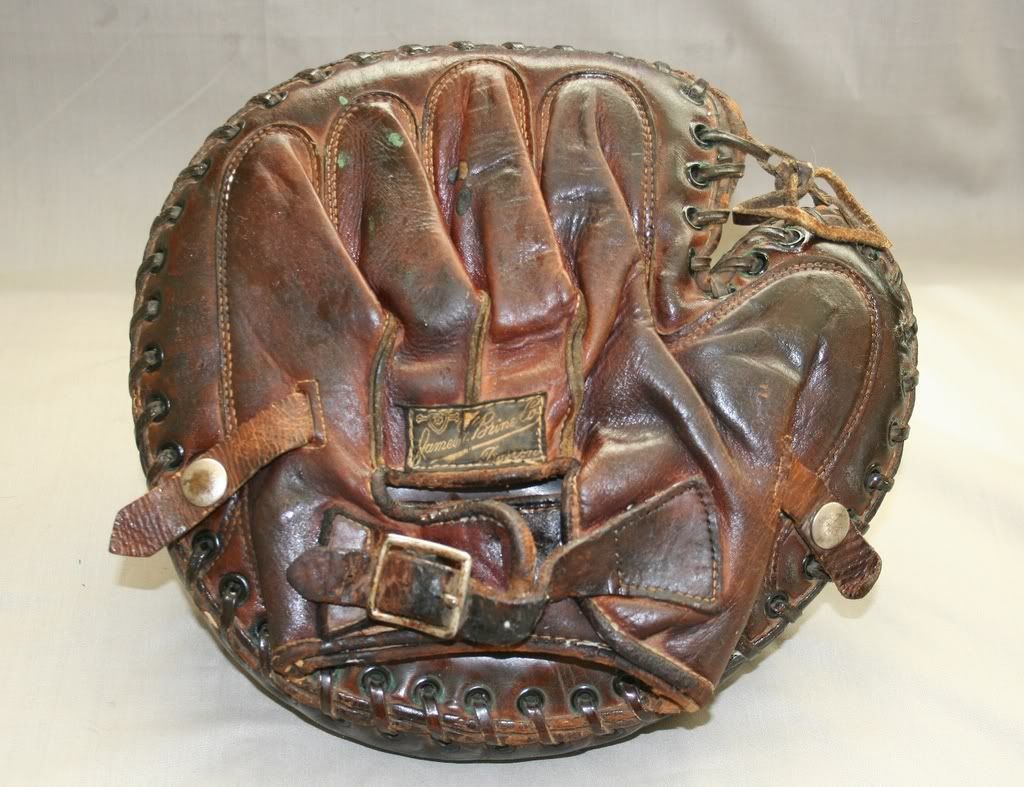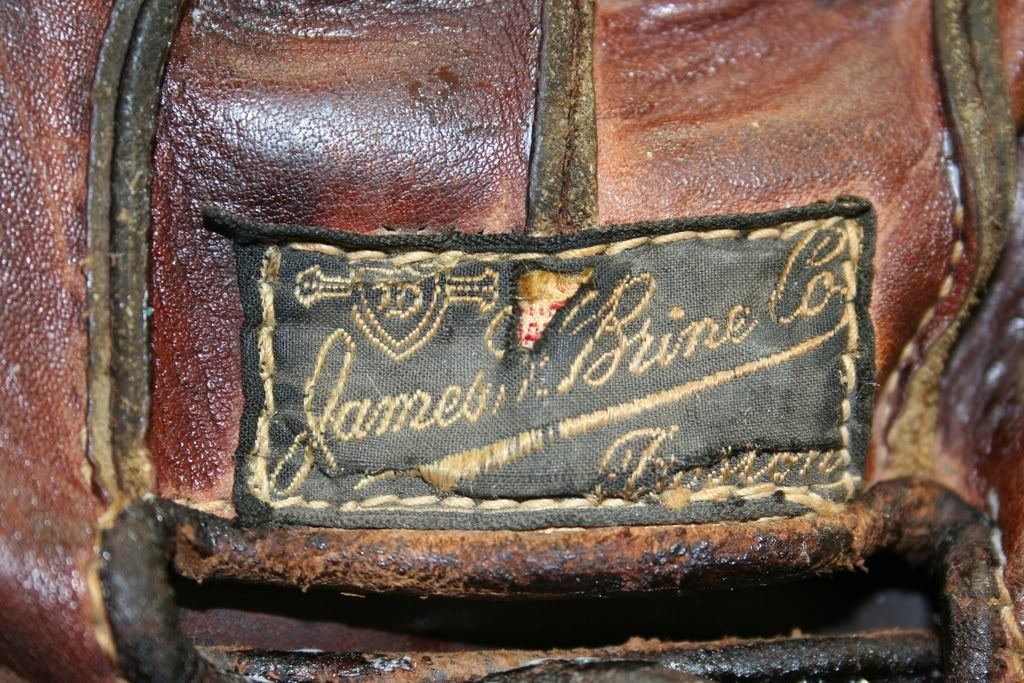 Second up is a Sonnett model G4F Frank Thomas picture pocket - this is my 3rd one but it is in the best condition - lots of silver and very smooth. One of the laces is broken through the fingers but I don't think I'm going to relace.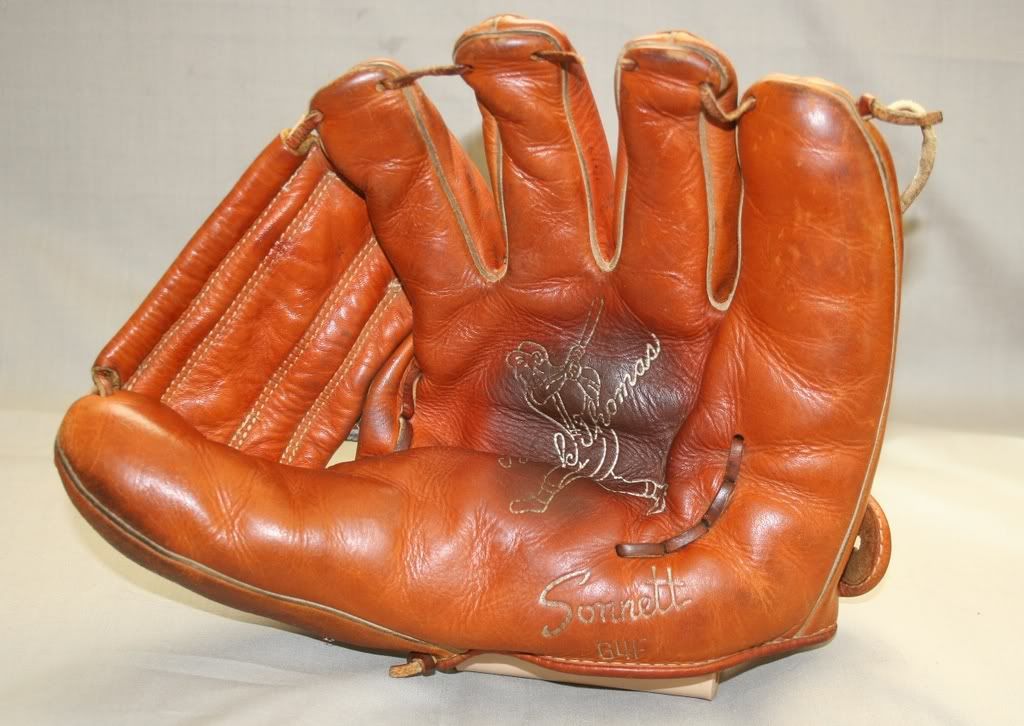 Third is a Sonnet model 69B Phil Cavaretta 1B mitt. The leather on this glove is a chocolate brown and super soft. Stampings are great and so is the tag.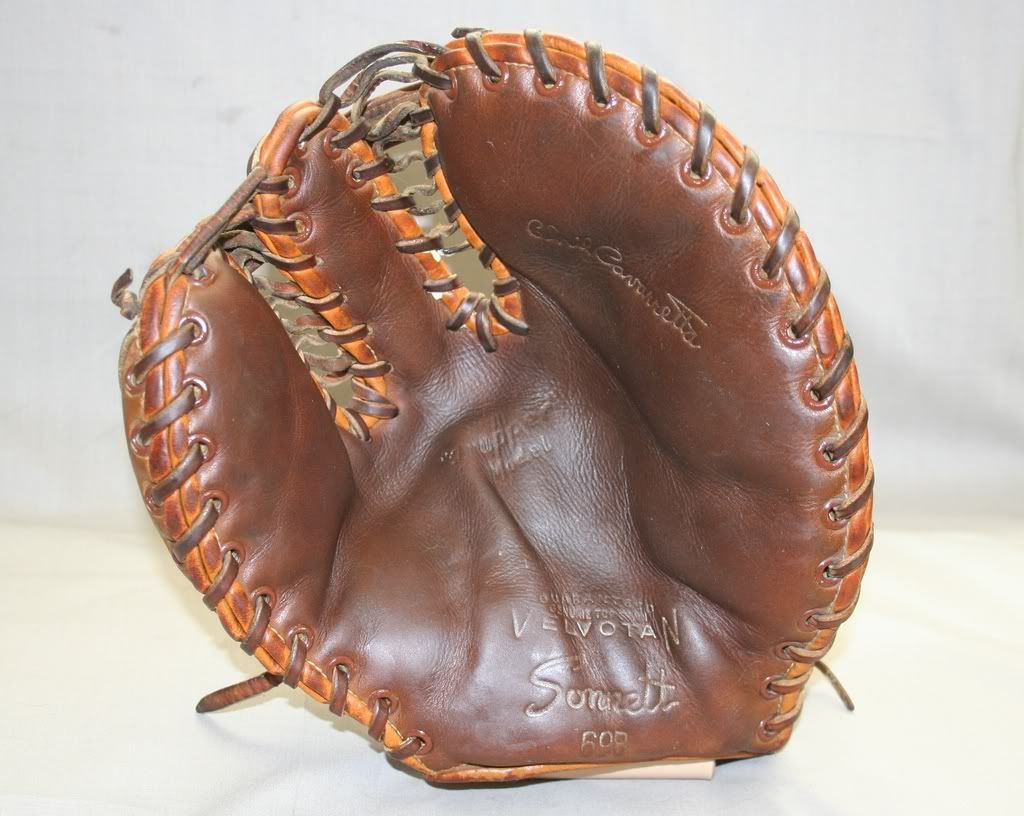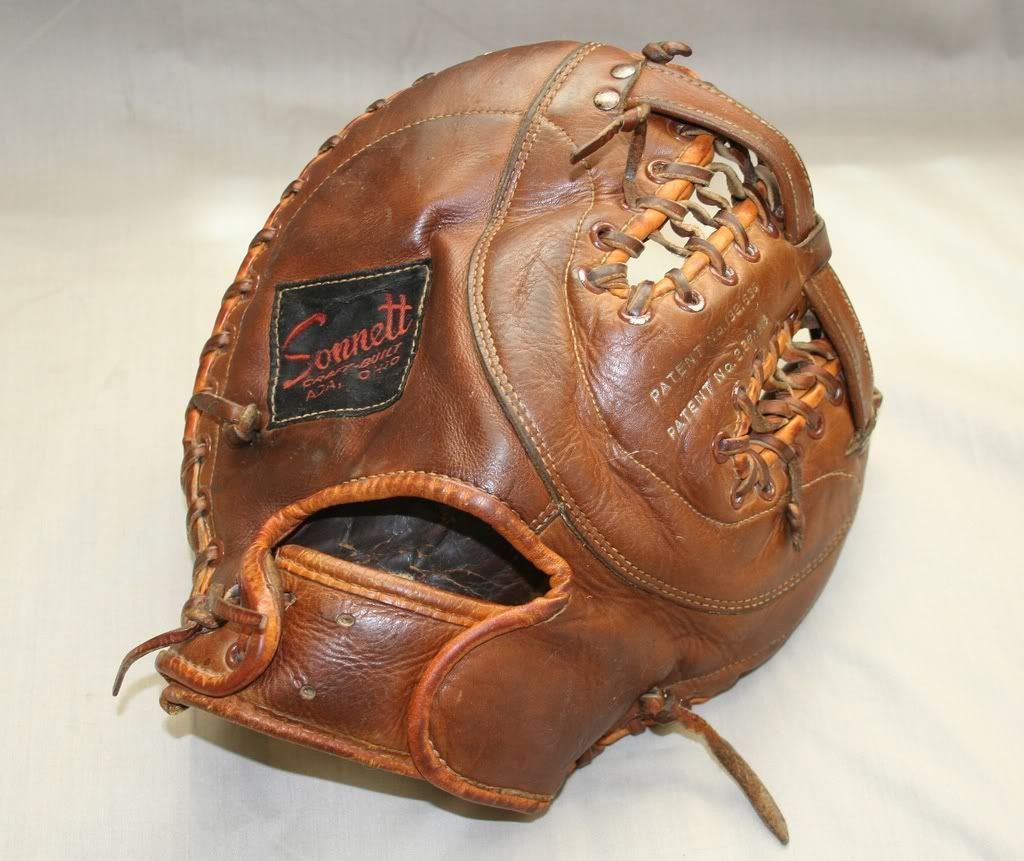 Last up is a catchers mitt made by OK model J90 and endorsed by Paul Richards. This is the first OK tag I've come across - this glove is consistent with similar models I have after they switched over to the Sonnett name. Cool!