From Columbus antique show. Super condition. Just a little use in the pocket. This glove has not been cleaned or restored and is "as-found".
Paid $30, plus the guy threw in an old Hutch glove. The Hutch is a thick, heavy glove with reversed welting on the fingers. Too bad it didn't have a web and has some ink issues. The stampings are gone, but it has a nice Hutch label and button. Good glove for playing catch!
- Wilson A2170 Ballhawk "3"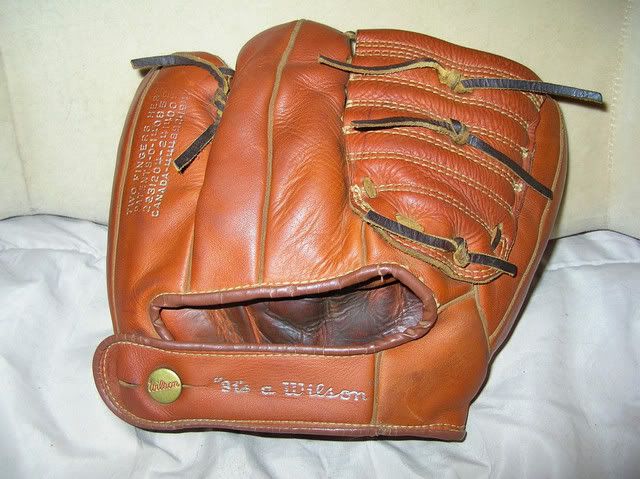 - Free Hutch Glove