We had a thread awhile ago about vintage softball gloves, and I mentioned a few in my collection. Here is a group of five of my better ones. These gloves scream "vintage glove", yet are affordable and easy to find.
- Group of Five Vintage Softball Gloves
- Geo. A. Reach #SC9, Buckle-back, raised pad with white leather trim.
- Rawlings #DW11, with sewn cupped pocket (Military glove).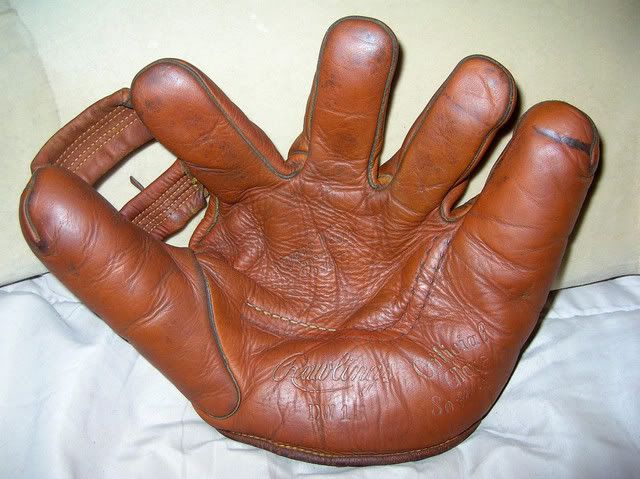 - Bush Feezle #7339, with raised pad and vertical tunnel web.
- Goldsmith #SB80, with sewn cupped pocket (US Navy glove).
- Draper & Maynard #DP124 Horsehide leather, beautiful "D&M/Lucky Dog" stampings, raised pad and perfect wrist button. (Web is home made rolled lace).