Here are some more great OK/Sonnett gloves - thanks Jim!!
First up are two catchers mitts - Sonnett 9C Mickey Cochrane - midline glove but nice two tone color. Second is an earlier Andy Semminick model MC - this is my third Semminick and they are all different: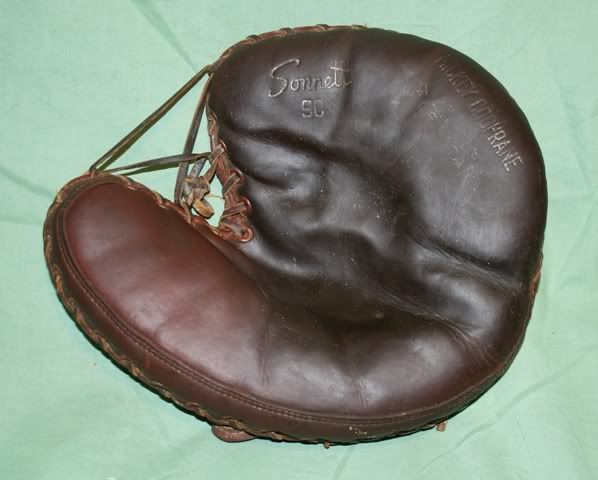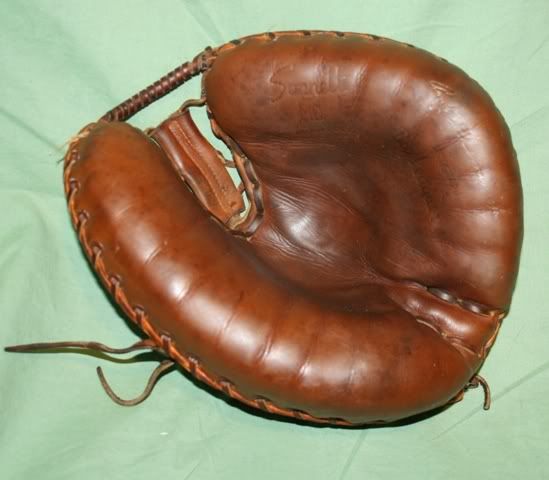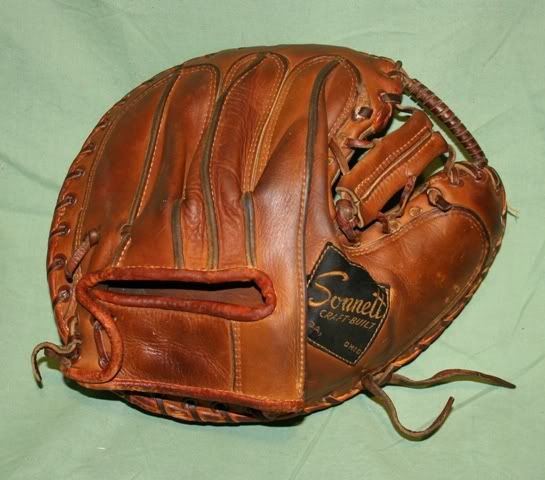 This is a Sonnett JB2 Jim Bunning glove - it really looks great although it's only a midline glove - love the color!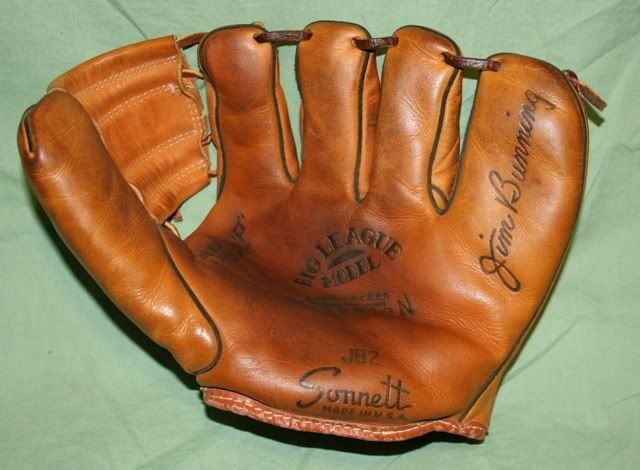 Third up is the OK three finger Bobby Doerr model with the interesting fingers. I have one already but this is a definite upgrade: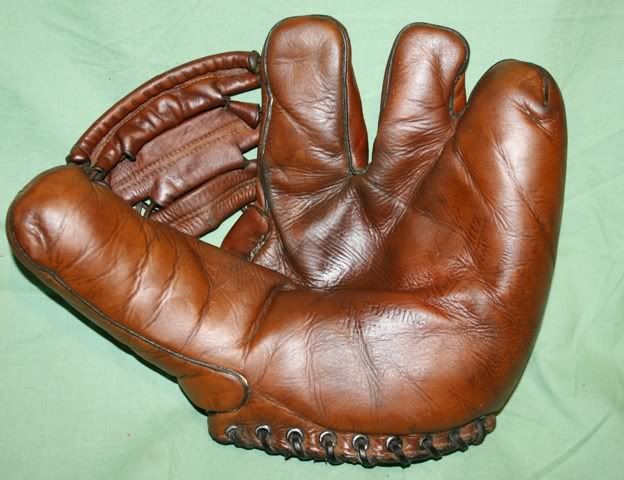 Continuing with weird gloves, here is an OK softball mitt with some interesting things going on with the fingers: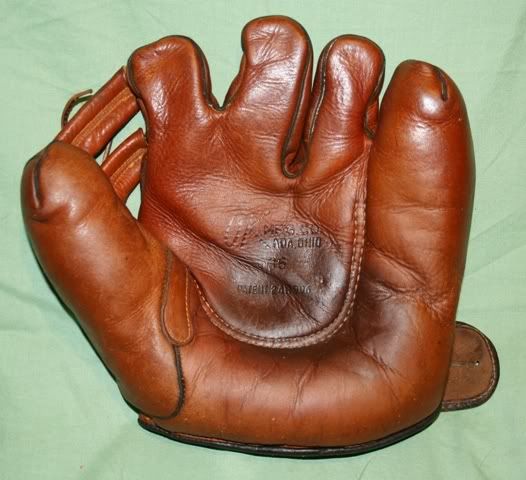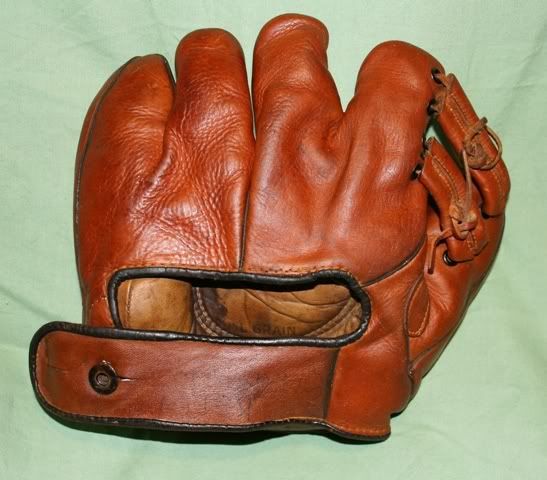 Last but not least, an OK Hal Newhouser split finger - very large glove in great shape - couple of mildew spots but overall, this is one awesome glove!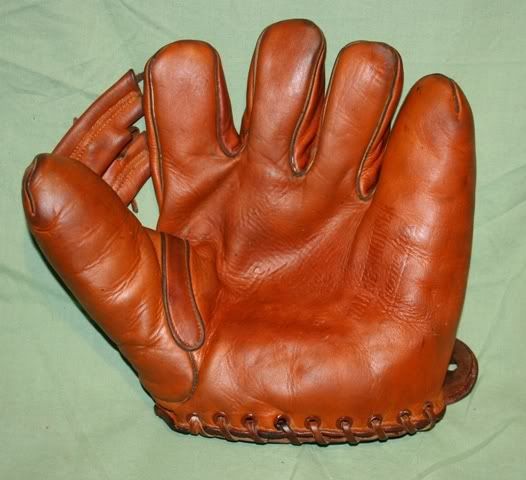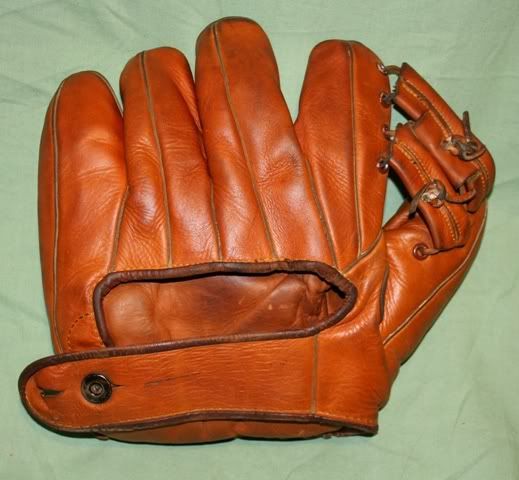 [/img]