Hello everyone. I'm new here, and I found a couple of vintage gloves at a thrift store that I need help identifying. Any feedback on the age or value of the gloves would be hugely appreciated.
The first glove is a Wilson Ray Schalk catchers mitt. I called Wilson and they could only tell me over the phone that it was manufactured sometime between 1922 and 1948. If anyone can tell by the style what year it may be that would be awesome.
Pictures below: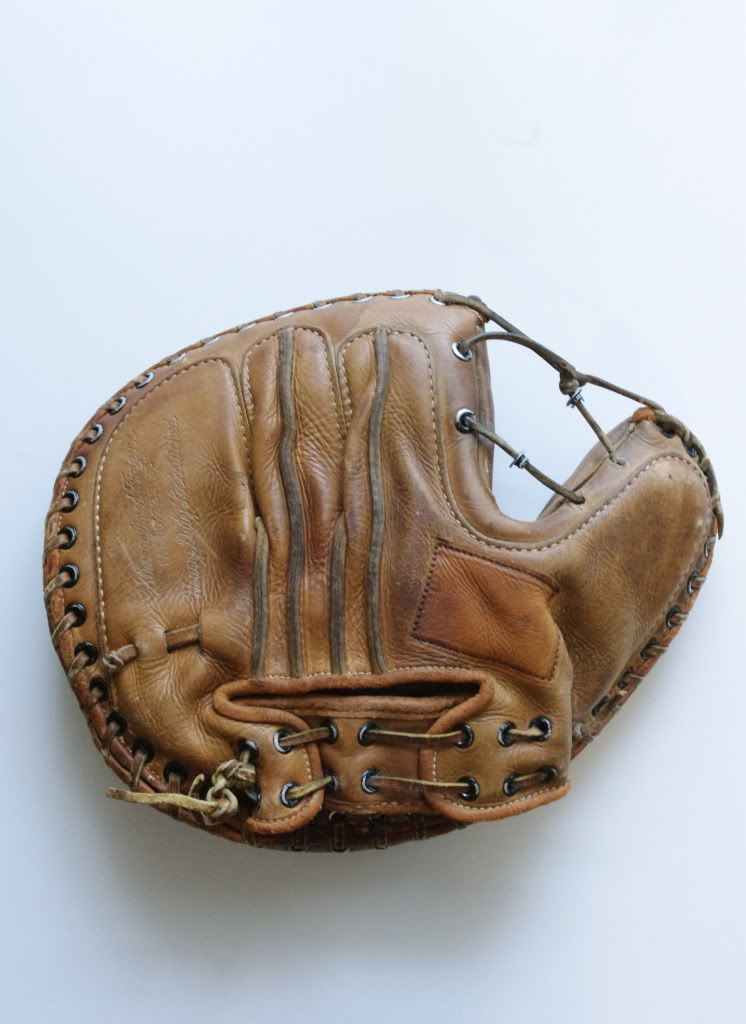 The second glove is a left handed fielders glove. I can make out the words:
Nokona trademarked Nocona Texas
and then a large G on the palm. Under the pinky finger it is autograph stamped Chico Carrasquel. I have no idea how old this is, or what it would be worth, so any ideas would be wonderful.
pictures below: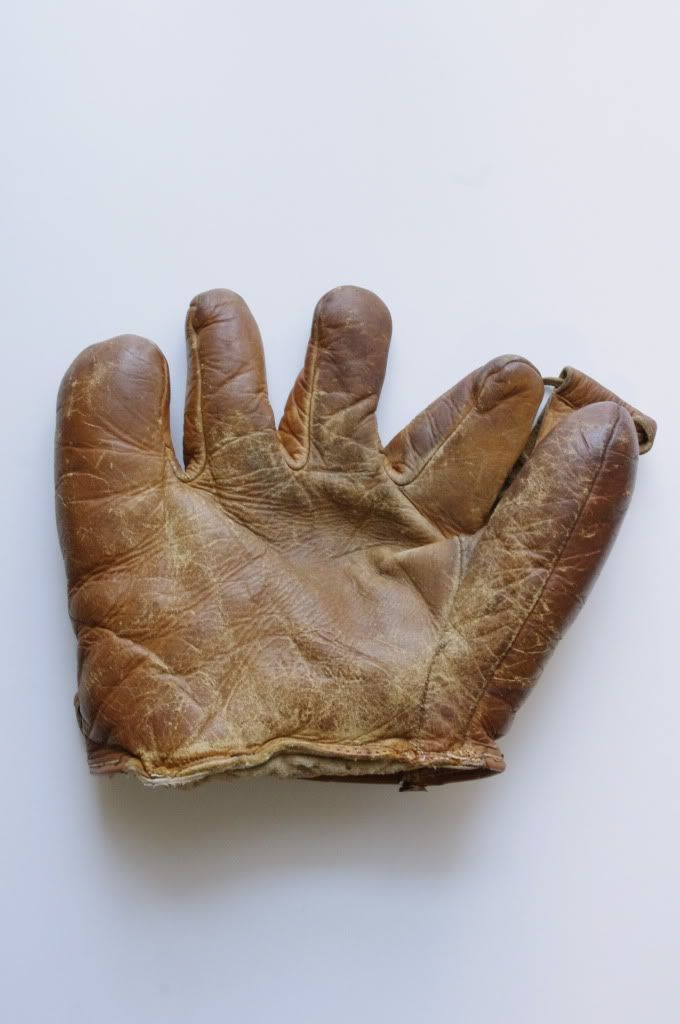 Thanks everyone. I look forward to your comments. Have a great day.