Both are now SOLD
Price Drop

Hi all,

I just picked these two up in an antique shop and am passing them on to you.

The first is a 50s Willie Mays signature model. The lining is like butter, stamping is unimprovable, heavy rolled piping. Has a water stain on back of finger (not as dark as it looks in this pic), veeery light ink on back of web, and slit in patch (see pic).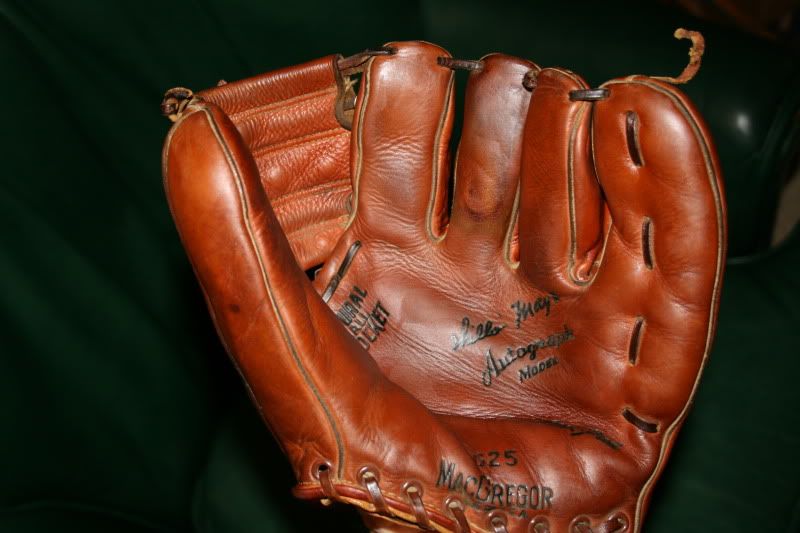 Next is a Hutch with unusual stitching between fingers (Bob Avilla). Heavy leather, rolled piping, smooth as butter lining, perfect patch and button.



[color=#FF0000]

Mays is $60, Avilla is $40 or $90 for the pair

(shipping included in price):eek:
First email gets them (mjkm90@earthlink.net).