Today I walked the fields at the Bouckville, NY antique fair. Spent several hot hours there, and only saw a portion of all the vendors, but we did find a couple of interesing things: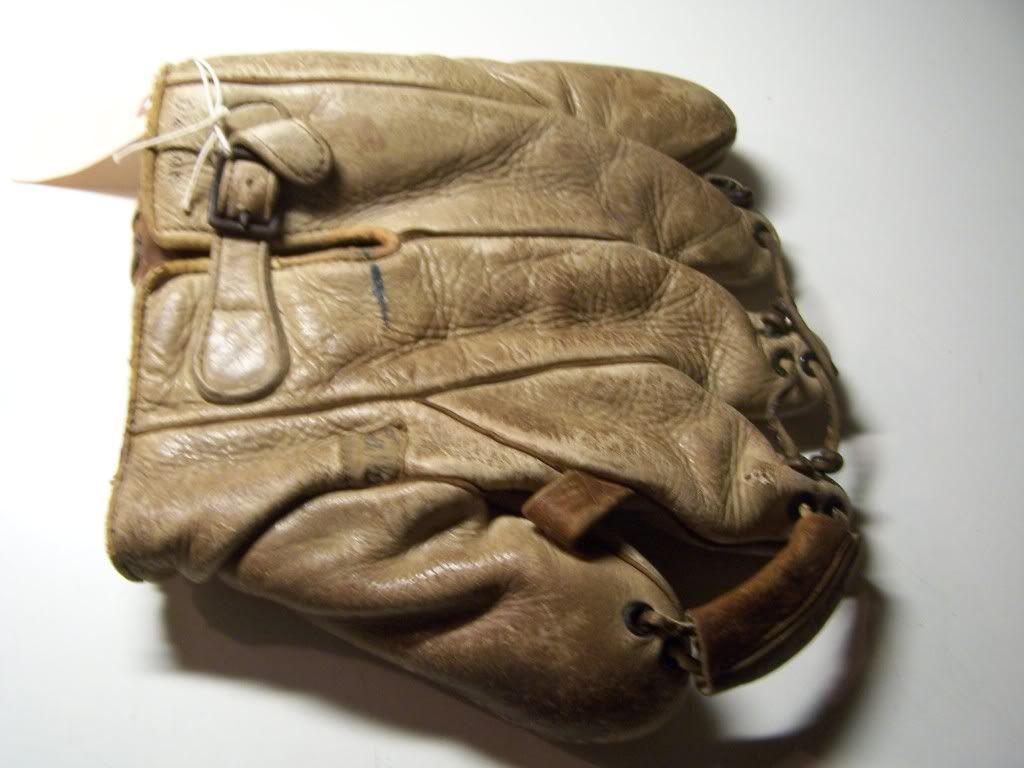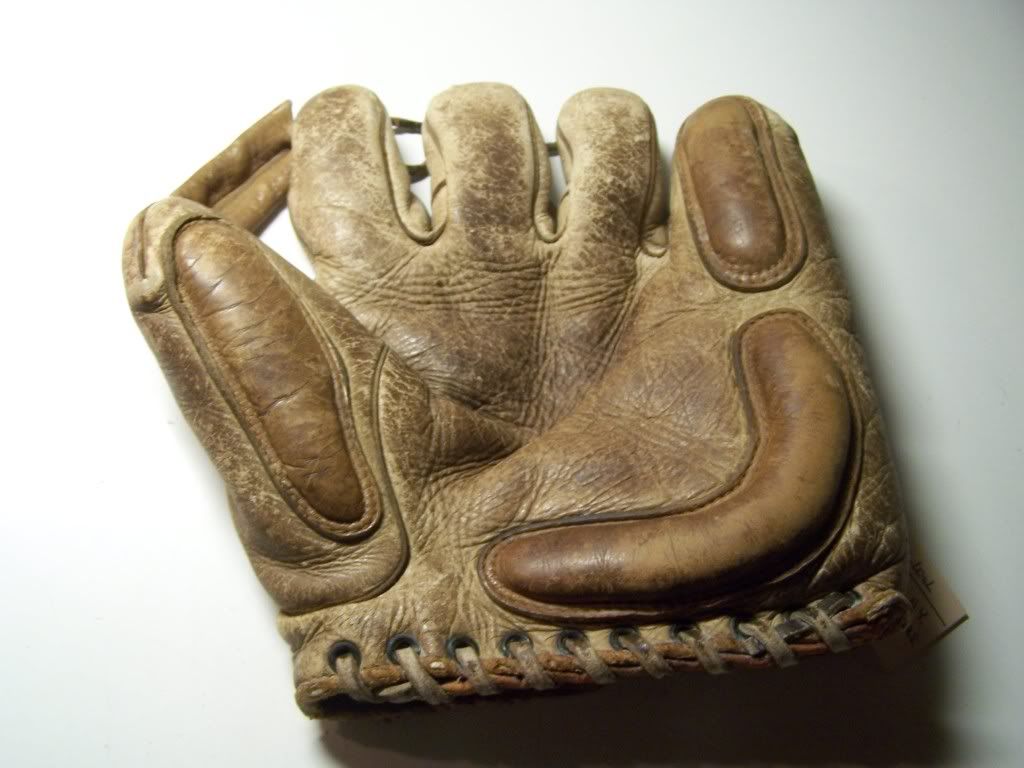 White Ken-Wel softball glove. Dazzy Vance style web with cresent pads. In really nice shape. I'm interested to see how it cleans up.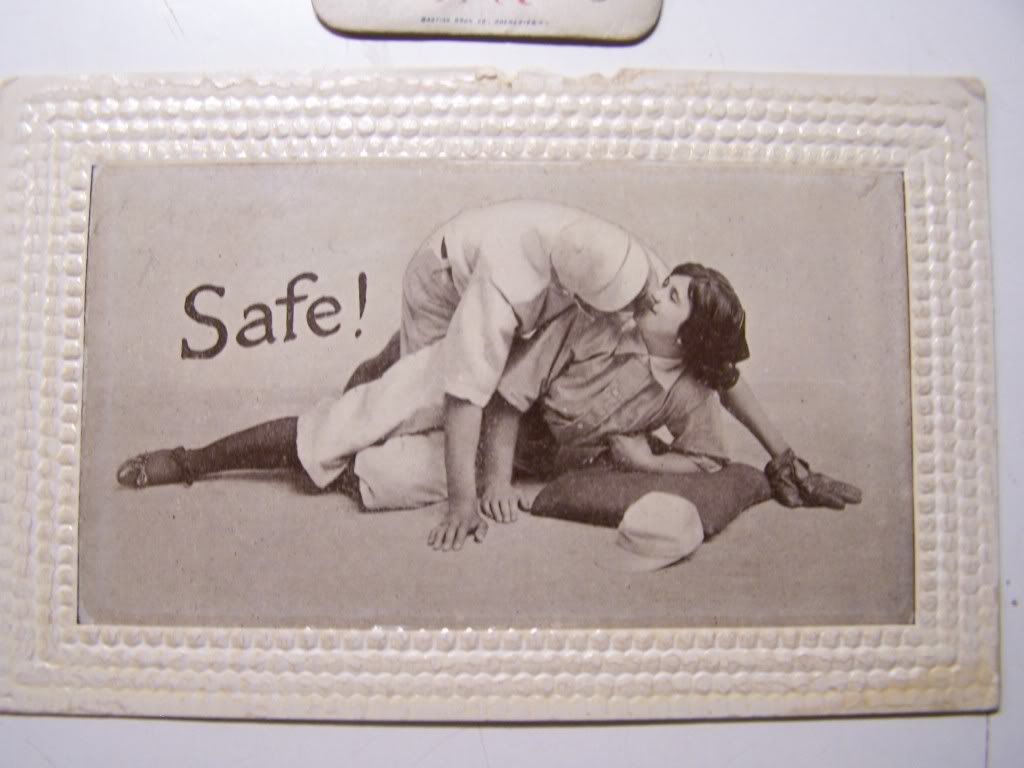 1912 post card my wife picked out. Pretty riske for the time. Was one of a series.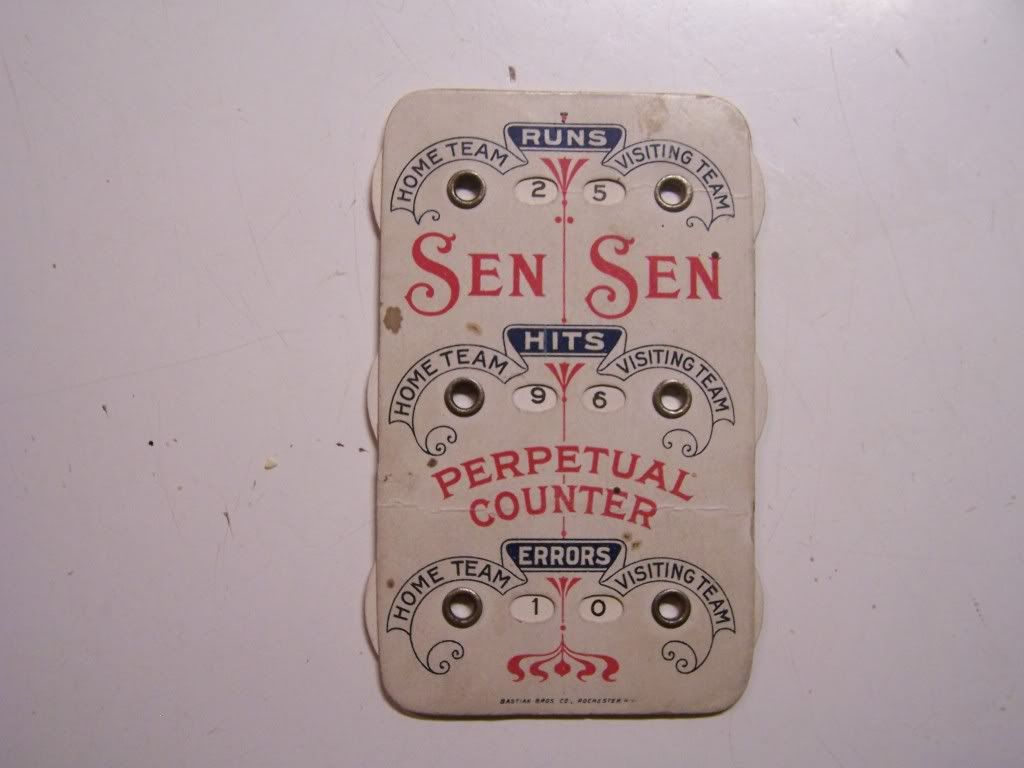 NIce counter for hits, runs, and errors. Advertising item for Sen Sen Gum. Counter still works nicely.
Overall, a very good day!