This is pretty well travelled glove. I remember seeing it on ebay years ago and I think that it belonged to a couple of our forum members for a while. It's a D&M G92 Chuck Klein with a Bechtel's Sports Shop tag on the inside wrist strap. It was one of their top of the lines from 1931-37 and made of Wapiti (elk hide) with a horsehide liner. Stampings are faint, but it's a real softy. Don't know if that's a property of the hide or from the amount of play that it's seen. Anyway, it's one of those "feels good on the hand" gloves.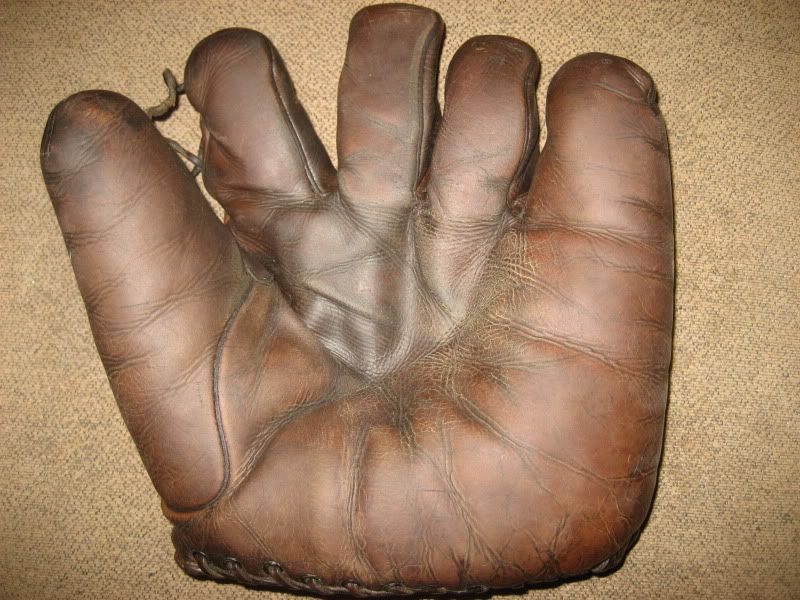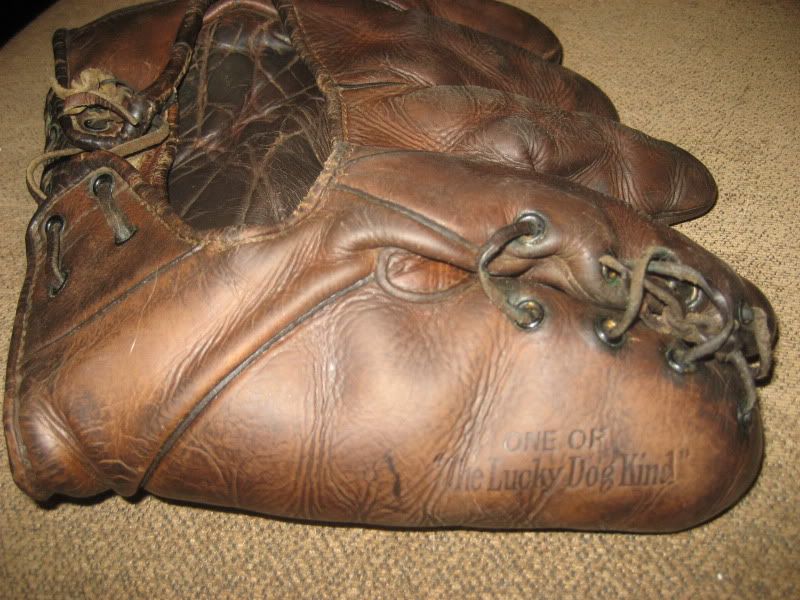 1932 ad:
Catalog page from John Graham's great glove book:
Paul (Don't Call Me Daffy) Dean sporting the same model (I think).