Off to a good start this month.
OK MFG Co. model 772 Terry Moore buckle back split finger. This is a fantastic glove - that is all.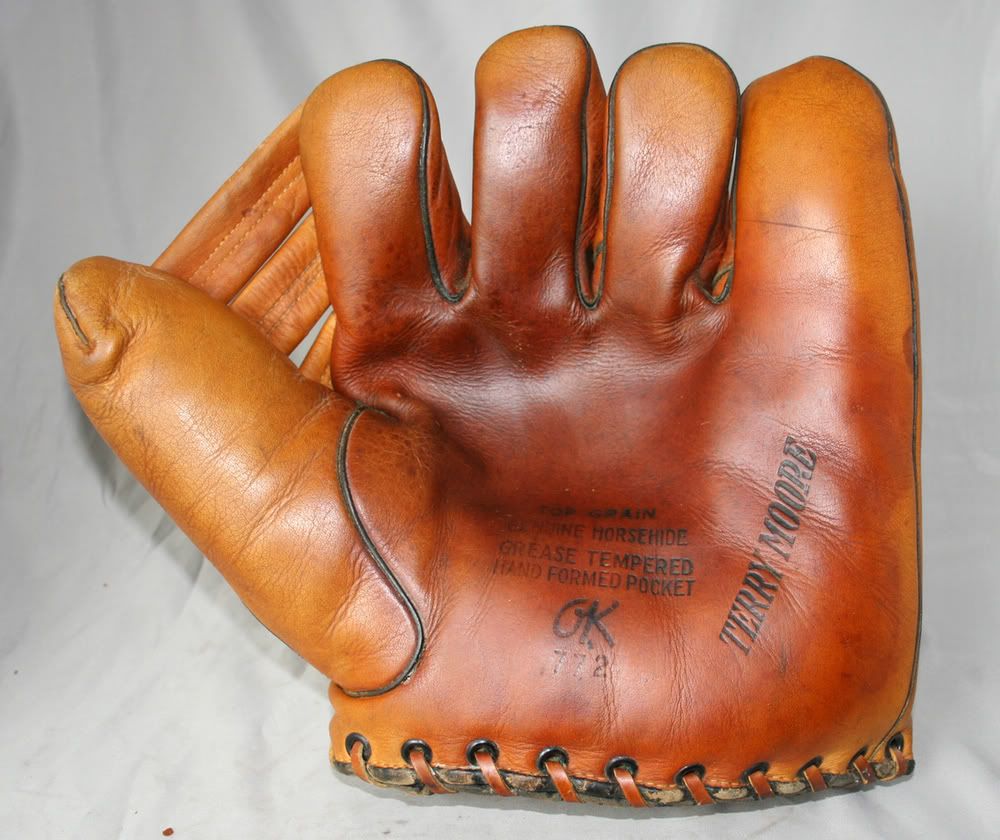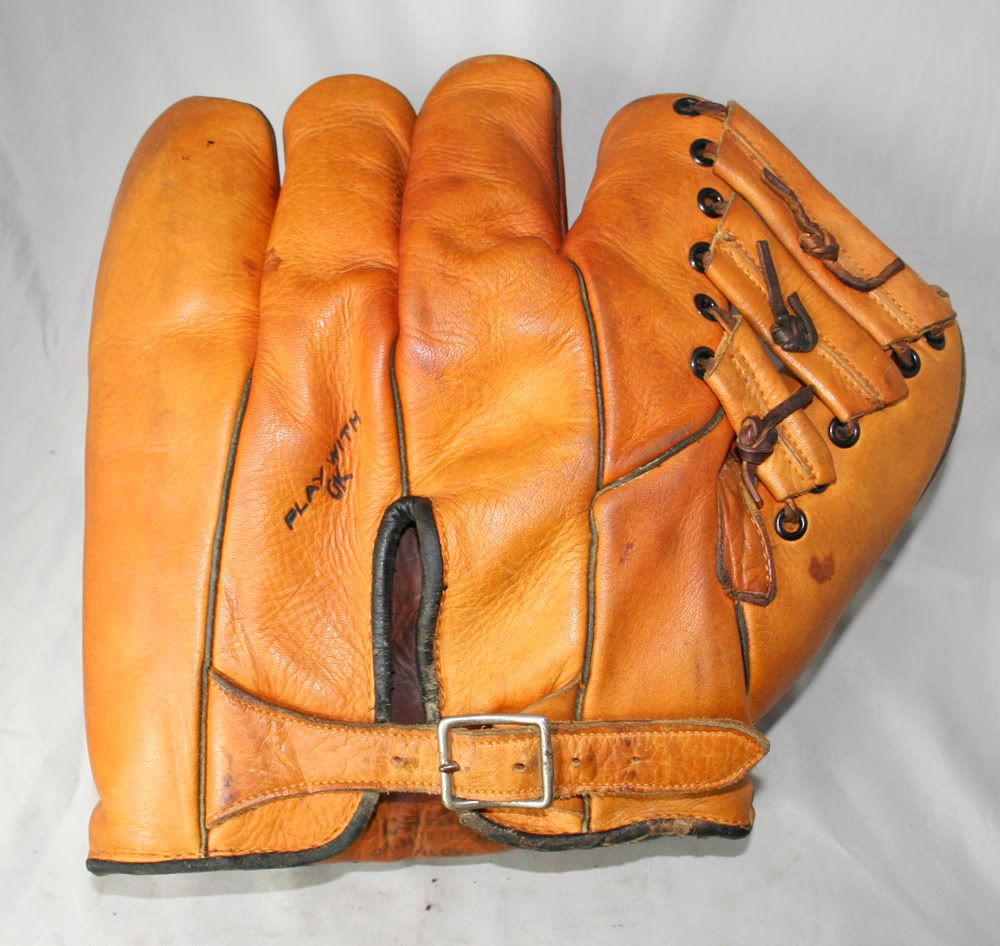 Sonnett model D4FL James Piersall fielders glove. Picked this up at an antique mall while visiting my in-laws in FL. It is a well constructed mitt and different than that other D4FL's that I own. Plus, I've never seen James - it's always been Jim or Jimmy. Congrats to Mr. Piersall on his recent election to the Red Sox HOF.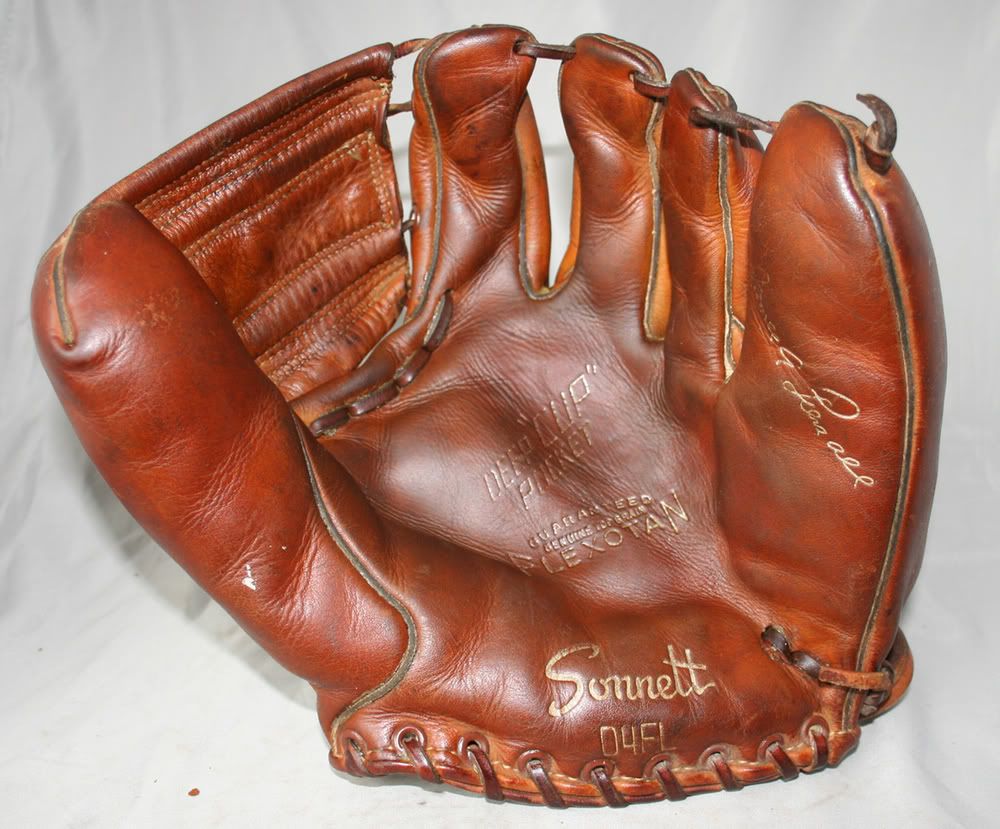 Bon Tober model 216/8 double buckle catchers mitt. Love the Bon Tober gloves that are high quality since they are a Connecticut maker. It's hard to find quality BT gloves though. Has some paint and ink issues but overall it's a nice model.