Don't expect to get anything else this month so I thought I'd share:
Sonnett model BR539 Ed Bressoud glove. These late model Sonnett gloves are hard to come by so I was happy to see this spring up on eBay and even happier that no one else bid except me. It was a little dried out when it arrived but took to the conditioner nicely and now looks fantastic.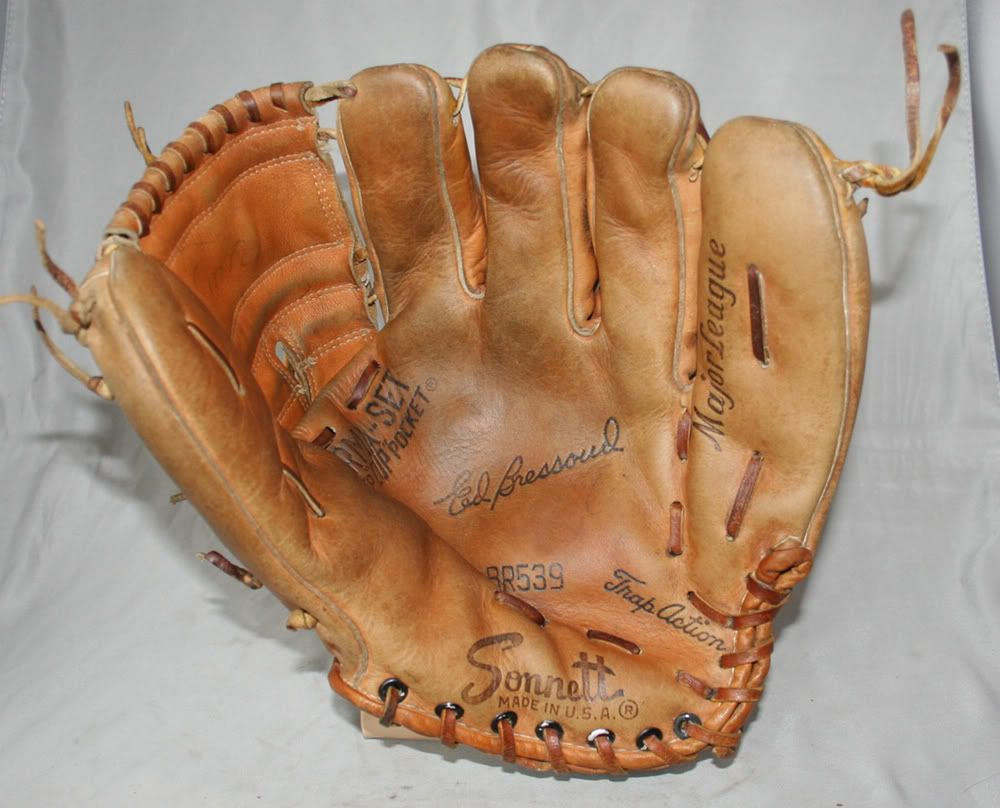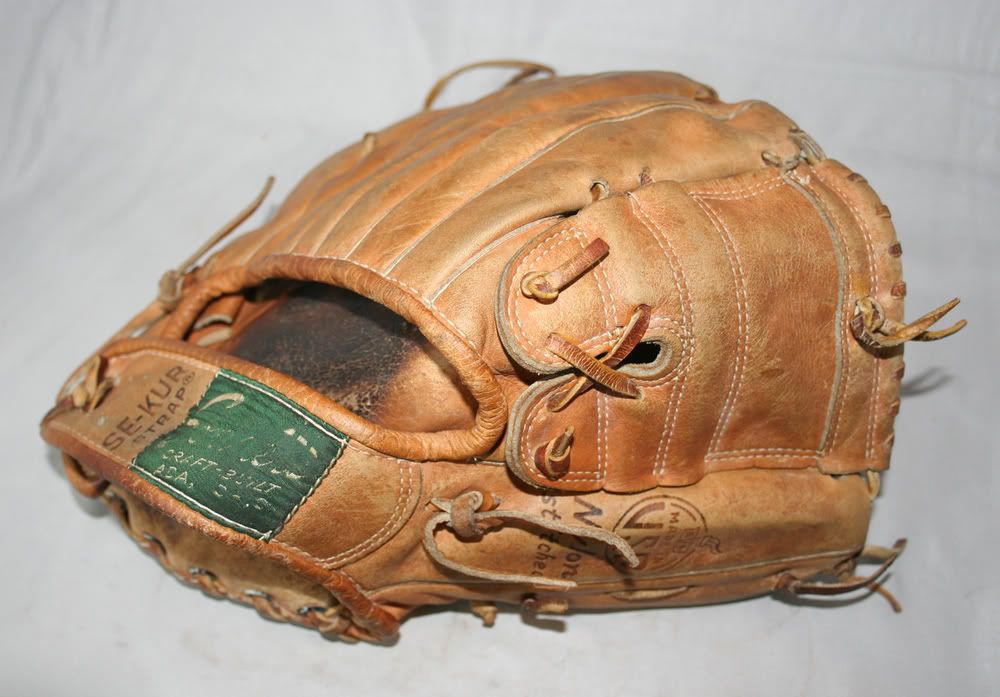 Wilson model 2050 Top Notch split finger. Been looking for one with this tag for a while and was happy to get it at a good price - I think the top line 40's gloves are often ignored and undervalued.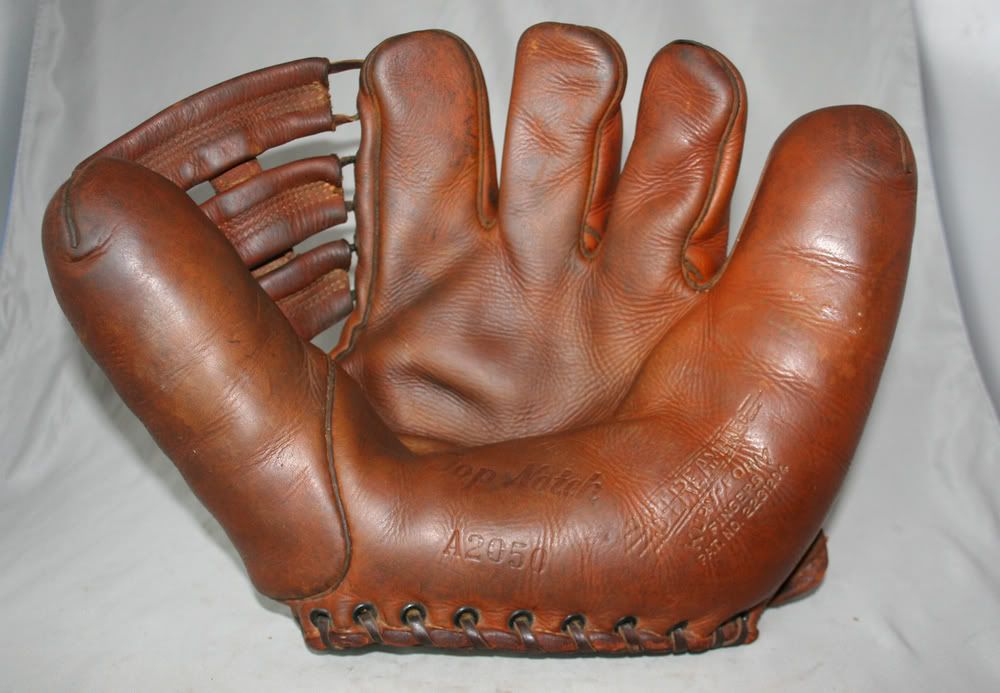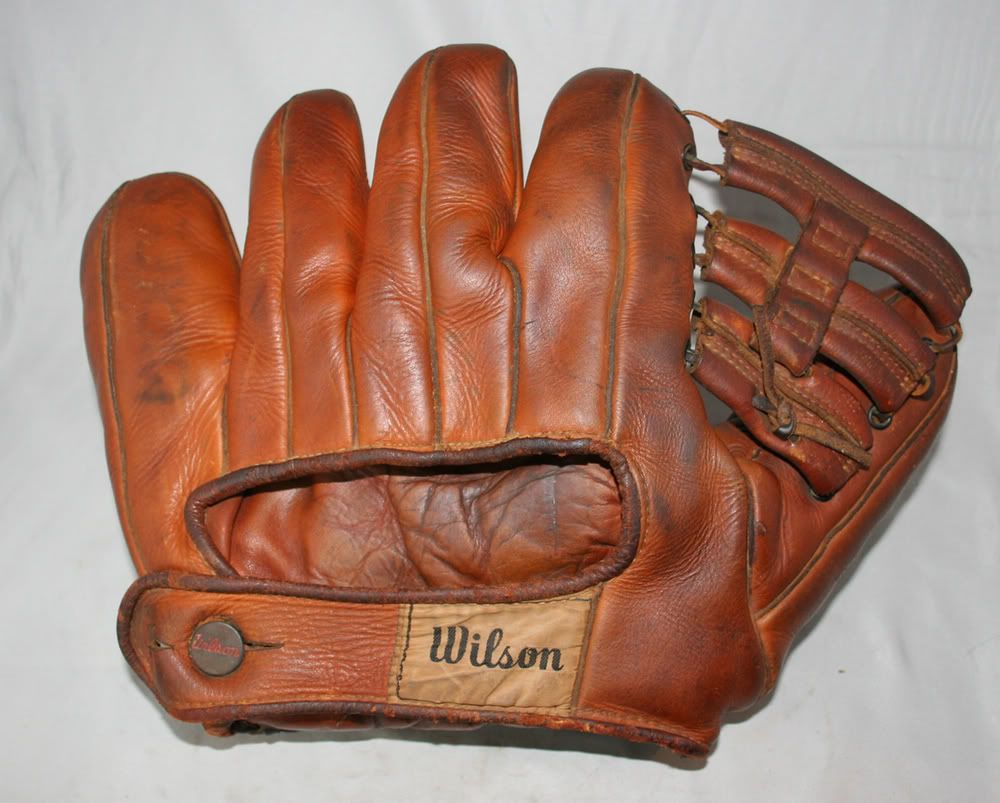 Brine "
Checker
" model 190 split finger glove - my plea last month was heard and I was able to arrange a trade. Hooray - another nice New England glove makes it's way home.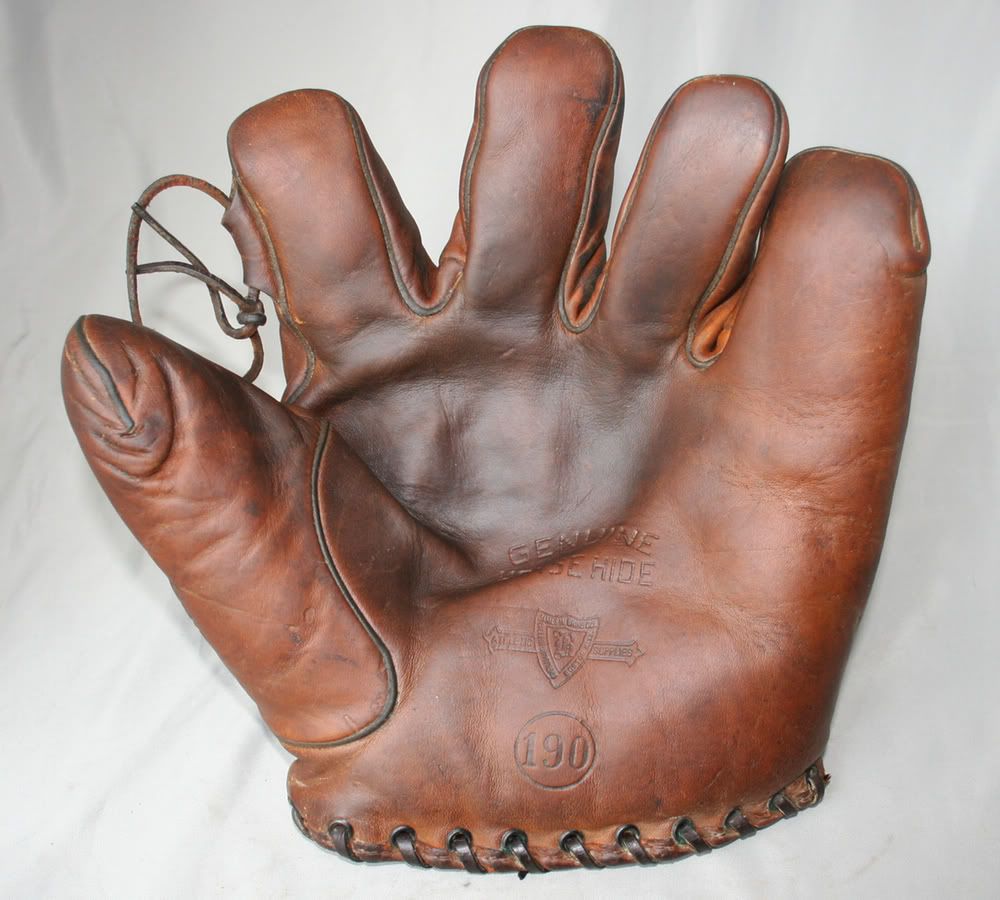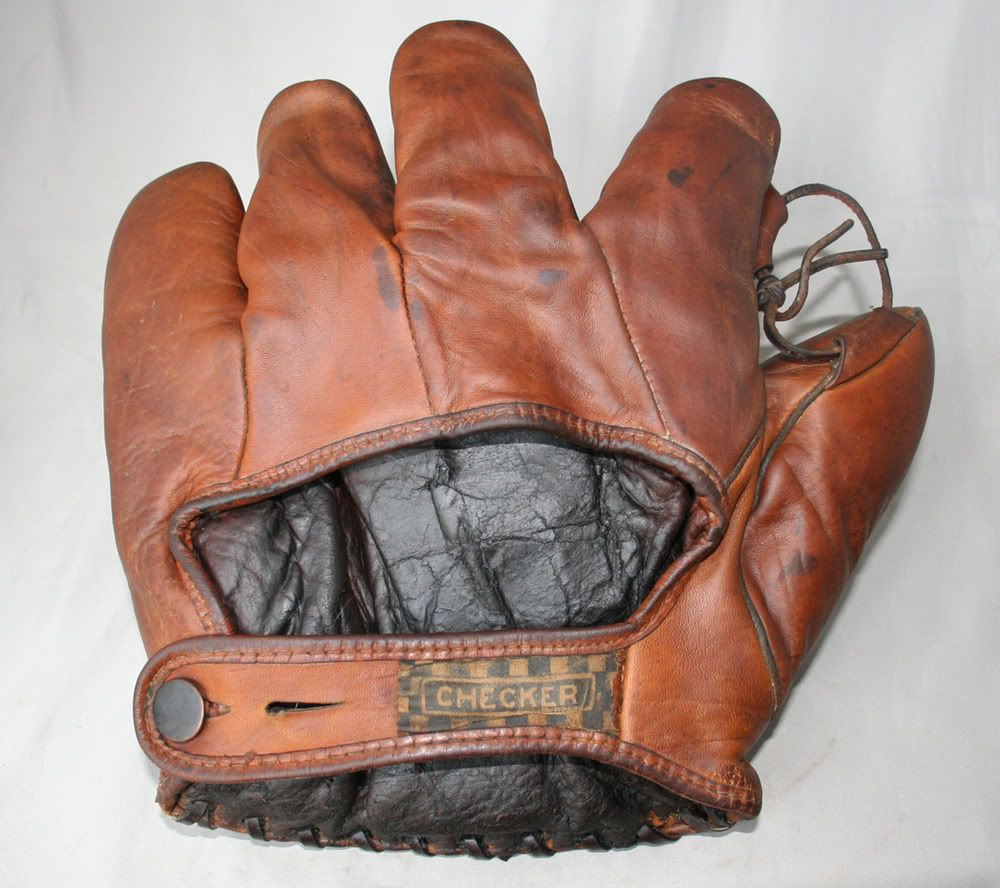 OK MFG Co. model 12B basketball and box - I've been looking for an OK basketball for the longest time and was super thrilled to see this pop up. I paid a little more than I wanted to but hey, you don't come across them everyday.