Bulldog Havin' a day! I had a hot hand this father's day at the flea.
Picked up a pitcher figural.
Traded
A baseball chess set I've always wanted.
WB Trophy Figural
Traded
and some gloves:
Very Rare Cookie Lavagetto glove. Buckle back with unique ties. Lavagetto is easy to read ending of the first name. Soft and smooth Liner. Says PRODUCT on the back thumb. OK brand? Brett....assistance please.
FOR SALE
Very Rare Rawlings Norm Siebern G650. Picture pocket. Deep silver stamping. Smooth liner. Lightly
Billied
or should I say Vyn Reesed on the web.
FOR SALE
Old Wright & Ditson full web. Soft liner. Web has been cut.
FOR SALE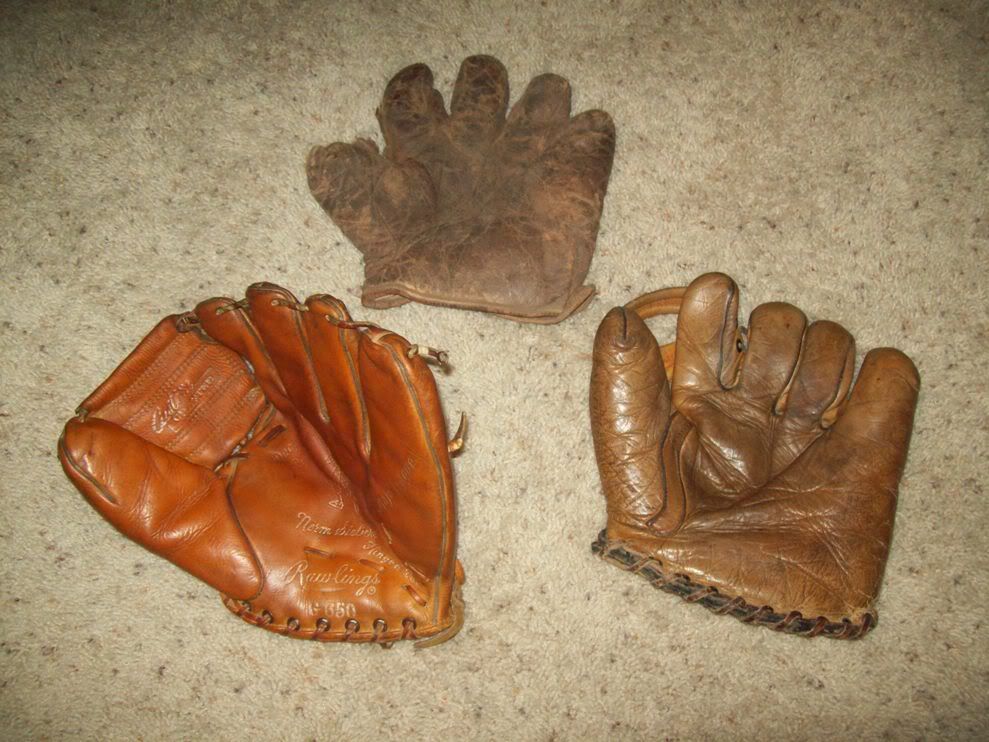 [/b]