Picked up quite a few gloves this month....The pile pictured was given to us by a friend of the family who bought them many years ago and forget he had them....Well dad and I never forgot him mentioning them one time so when I did this man a favor he asked me what I wanted in return I said to view the gloves.....He ended up giving us all of them....The balls came from spring training in Jupiter this year dad got around 45 and ended up getting a few of them signed....Let me know if you are interested in any of the baseman's gloves we don't plan on keeping them.
Here are the gloves
1. (Three) Nokona BM80 Art Shires baseman's gloves.
2. George Cox Nokona BM81 baseman glove.
3. (Two) Mint MacGregor G12 Jack Jensen gloves.
4. Mint House of Harter Jeff Cross Professional model Split finger.
5. Nokona 3F1 Grant Dunlap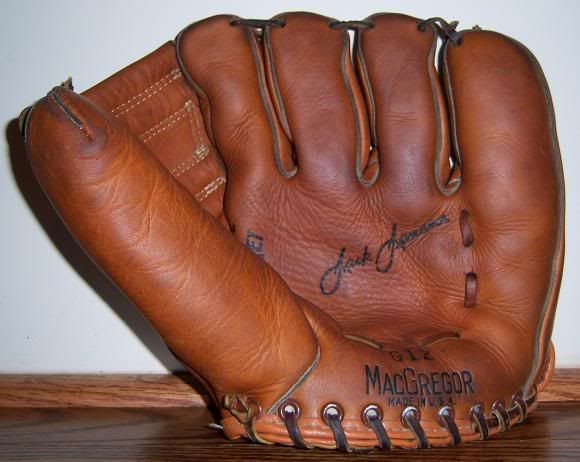 [/img]