Actually, as much as I like 6-finger style mitts, I admittedly do not own a TT10 or TT12 right now. But there are two that I have owned for some time that I think have a great design, feel, and look.
The first is a Sonnett TT6F model. I haven't come across many Sonnett brand Trap-eze style gloves and it is too bad because this one is a very solid mitt with a great look and feel. I was lucky with this one, it is in great shape and one of my favorites...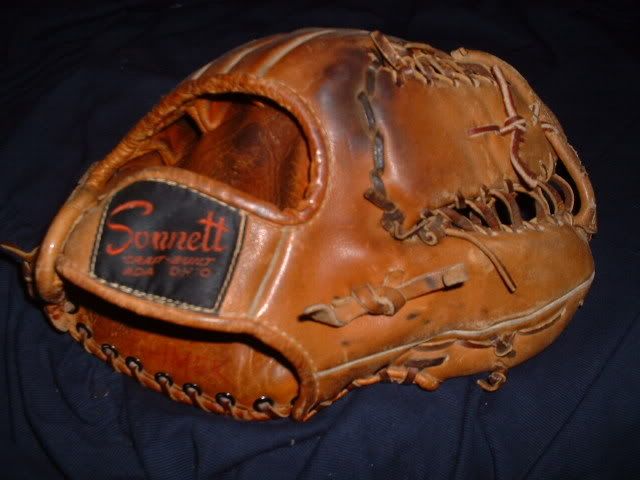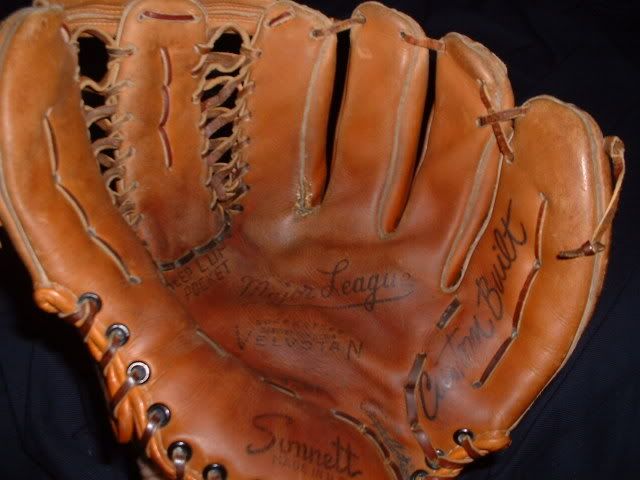 The other is a Hutch Brand Early Wynn Big 6 Clutch "CC" model. This one has a great light brown color, and feels like a very well made glove. The pics may not do this one justice...